Six Nations chances – Tom Saunders
The end of the Six Nations is dawning, with Ireland the likely winners; however, it is far from being a done thing: both Scotland and England could pose potential obstacles to an Irish triumph.
Ireland
Ireland have narrowly won two of their first three games with a late  Sexton drop goal against France in the first game, and a late interception against Wales completing their second win. They're the only team to have won all of their first three games, and they look like the strongest team to win the grand slam, although they still have to play Scotland and England which will be tough matches.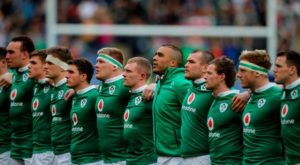 Scotland
Scotland is a resurgent team and their big loss to Wales in the tier round was a bit of a shock because of the margin of defeat. However, their equally shocking win over England – to my dismay – has shown their title credentials. They comfortably beat England and have two remaining games against Italy – who they'll probably beat given their disastrous form – and against Ireland – the likely winner of the Six Nations. Although, if Ireland beat Scotland, the England-Ireland match will decide the winner.
England
England is the third team that could possibly win the Six Nations. They have won the last two Six Nations, and have been in amazing form, having lost only one match in the last two years. Their shock loss to Scotland, though, made the competition wide open, and morale will be low. Their attacking play is currently disjointed and they haven't captured the same form they've had in the last two tournaments. They should beat France in their next match, and their final match against Ireland will decide if they win: if they beat Ireland, it will come to points difference, if they lose, Ireland will win the tournament without a doubt.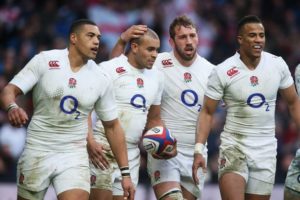 Wales
Wales is the most likely team out of the bottom three to make a title challenge, and should win their last two games against the minnows of Italy and France. Also, the return of key players like Leigh Halfpenny and George North should help them in their final two games. Though, even if they win their last two matches, they need Ireland to lose their final two matches and for England to lose to France which will probably not happen, so their fate is most likely to finish third at best. Generally, their recent form has been poor, and they have conceded too many penalties.
France
France won't win the Six Nations as they have already lost twice to Ireland and Scotland, and still have tough two games ahead. They struggled to beat rock bottom Italy, and half of the team has been suspended for poor behaviour in the training camp; the suspension of key players like the winger, Teddy Thomas, means any slight hope of Six Nations glory have been scuppered.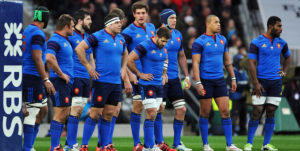 Italy
Between 2000 and 2016, Italy won 12 matches in the Six Nations, and their recent form has done little to improve performances; Italy will not win. As a team, they are useless, and at best have one good player.
Conclusion
The Six Nations is contested more than ever because of the Scottish win over reigning champions, England.  Ireland, Scotland and England are the probably winners, and it will come down to whether Ireland can win all of their remaining matches and keep up their form, which shows little signs of dwindling, and Ireland are the only team for which a Grand Slam is a possibility: they seem the likely victors. Scotland just need to beat Ireland in the next game, and then can only be beaten on points as their final game against Italy will be a walkover. England need to find their form of the past two years, but all good things must come to an end so, maybe not – but we live in hope