The Bubble's Entertainment Guide – Savannah Collis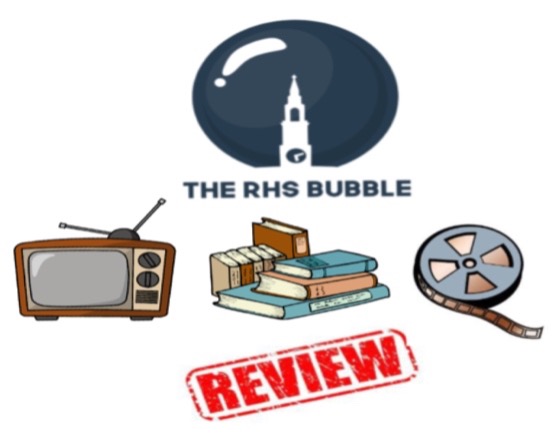 This week we are back with a new edition of the Bubble's entertainment guide. Some great recommendations for you with some new watches, some throwbacks and an interesting book about your body. If you have any recommendations, then do email in at 5collis@royalhospitalschool.org or another member of the bubble team.
Movies:
Inbetweeners 1 & 2:
Rated 15
Although yes the inbetweeners is known for it's rude comedy it is without a doubt one of the funniest films (and the series) out there. Brilliantly exhibiting the colourful vocabulary us Brits have and our crude sense of humour, the Inbetweeners movies follow the lives of Will, Simon, Jay and Neil, 4 school boys, who ended the series by finishing sixth form. The first film entails their holiday to celebrate finishing school and is filled with funny antics and interesting dance moves. The second film then reveals what the boys are up to having gone off to uni (Will and Simon) or working (Neil) where they go down under to visit Jay in Australia, little do they know he is there pining after his ex girlfriend and not living the Aussie high-life he says he is. Featuring comedic experiences such as awkward interactions with girls, the pain of break ups, lads holidays and more. I must warn it can be inappropriate at times but is extremely funny and is the pinnacle of British comedy. Bubble rating: 10/10.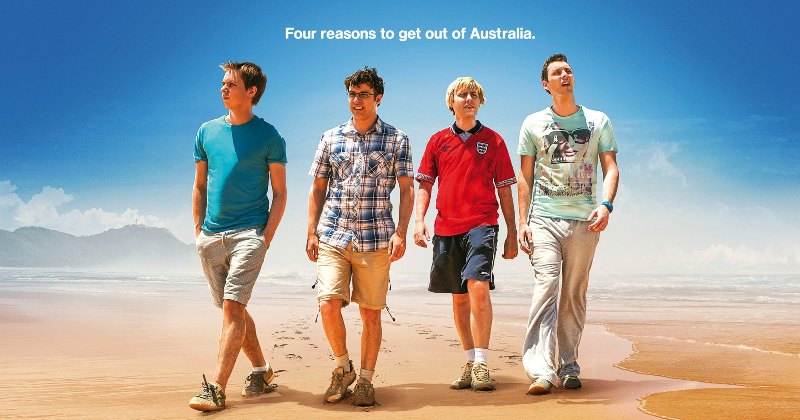 Throwbacks:
50 First Dates:
Rated 12
One of my favourite Sandler-Barry collaborations, 50 first dates is a great romcom that I absolutely love rewatching. It entails the story of Lucy (Drew Barrymore) who suffers from short term memory loss and repeats the same day every day. She believes that it is a her dads birthday which falls on Sunday in October, every Sunday she would go to her local café so thats what she does everyday, she also wishes her dad happy birthday and rewatches the same movie with her dad and brother everyday. Henry (Adam Sandler) meets her in the café and they hit it off, until he visits the next day and she has no recollection of him, he is intrigued initially he tries to get her to like him every day. However he soon falls for her and desperately attempts to try and jog her memory, a sad story but told comedically and romantically. Featuring a great cast with the likes of Dan Aykroyd and Rob Schneider, I highly recommend this film. Bubble rating: 9/10.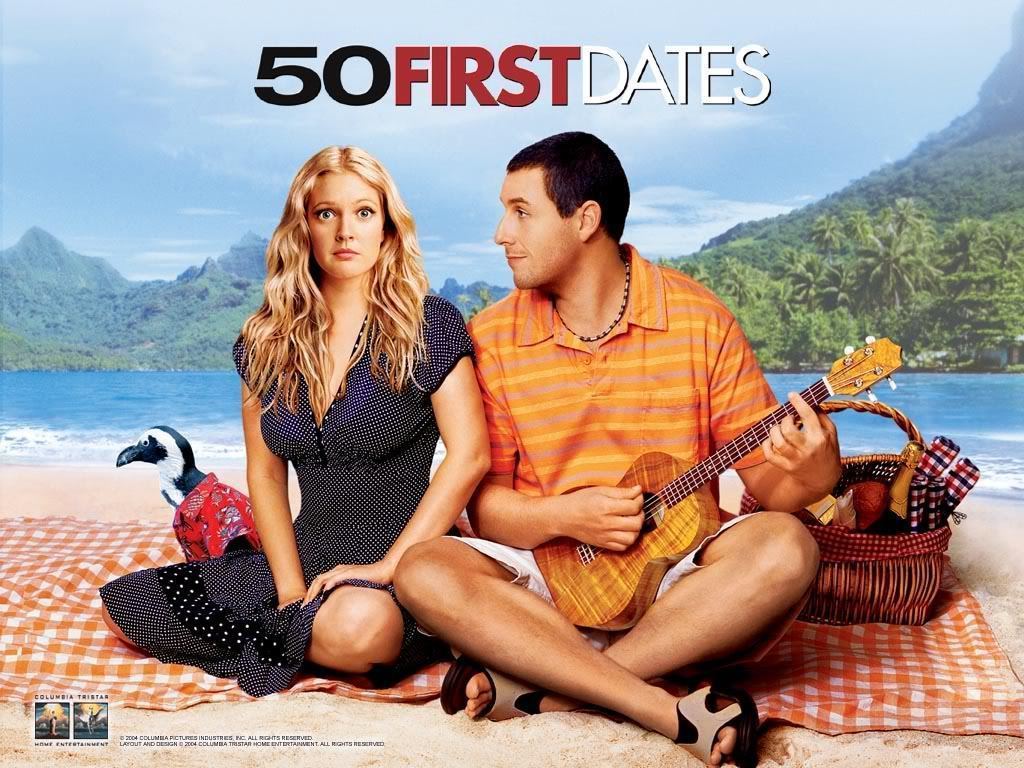 Series:
Money heist:
Rated 18
Warning: featuring occasional swearing and some violence, only watch if you're of the right age or you have permission to.
Money heist is a crime/thriller series in which a group of criminals are brought together by the mysterious 'Professor' to conduct the biggest heist of all time. It is set in Madrid and shows how the gang fend off the police and delay as much time as possible as they print as much money as possible, locked inside the Royal Mint of Spain. The show is action packed with fight scenes and has a good portion of romance intertwined into the plot too. I would warn the audience that the series is mature with strong language, moderate gore and blood effects, and nudity. This is one of my favourite series as its gripping nature forces you to binge the series as each intense episode leads directly on to the next. However my only negative would be that the show is of Spanish origin and was filmed in Spanish, and so has English dubbed audio with Spanish speaking. This is the only point that stops this show from being perfect in my eyes. Rating: 9/10.
-By J.Hawthorn, Year 12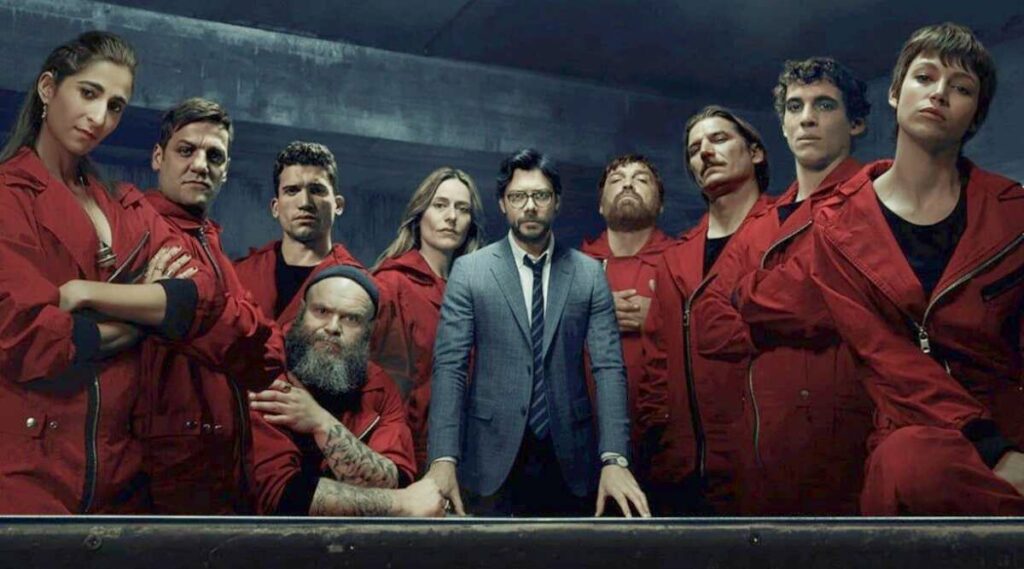 Books:
The Body by Bill Bryson:
I am in no way a scientist, in fact I never did get GCSE science. However, that doesn't stop me trying to find out new scientific facts and I often read a science based book. I recently read 'The Body' by Bill Bryson and found it absolutely fascinating. I like Bryson's easy going writing style mixed with a light-hearted approach, as ever this book was easy Bryson reading. Furthermore, it was full of fascinating facts:
Most growth of the brain occurs in the first 2 years, and is 95% complete by the age of 10. However, the synapses are not fully wired until the mid-late 20s. So, technically you're still a teenager until then (page 73)
Almost ¾ of the antibiotics prescribed each year in the USA are for conditions that cannot be cured by antibiotics (page 52)
Of the 18 largest pharmaceutical companies in the world, only 2 are trying to develop new antibiotics as it's not cost effective. (page 54) 
We do not know what causes asthma. We do know more people in the Western world suffer with it and a study at the University of Virginia suggests that growing up on a farm reduces your chances of developing asthma, while living in a city increases your chances of developing it. Some scholars think a virus is involved, a study at the University of British Columbia found that the absence of 4 microbes in infants is associatiated with developing asthma (page 257)
While I read the book cover to cover, it is also good that you really can dip into this to find out about specific parts of the body. Lots of interesting facts, some disgusting and slightly disturbing. But as a non-scientist it was an good and accessible read. Rating: 8/10.
-By Mrs O'Callaghan