The Bubble's entertainment guide- Savannah Collis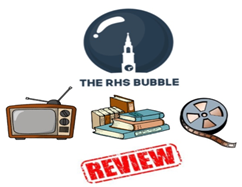 I'm pleased to say that this segment is coming out of lockdown with us and will be here to stay for a while. It's the first week back to school and what better way to wind down after your long day than to read a bubble article, watch some good TV/movies or read a book. If you have any recommendations for a TV, movie or book then get in contact with myself (5collis@royalhospitalschool.org) or another member of the bubble team. I know I have enjoyed some great entertainment thanks to some of your recommendations, so thank you!
Movies:
The Witches (2020):
Rated PG
This weekend I watched 'The Witches' another film adaptation of the book by Roald Dahl. It starred Anne Hathaway, Stanley Tucci, Octavia Spencer and the voices of Kristin Chenoweth and Chris Rock. This film was entertaining and a fairly enjoyable watch, in all honesty I think I preferred the 1990 version, which isn't to say I didn't like this new version. Anne Hathaway plays the grand high witch and she captures the scariness of the character well. A good watch that I do recommend, my rating is mostly based on the cast and their performance I think rather than the actual movie, but I am probably biased because I prefer the older version. Bubble rating: 7/10.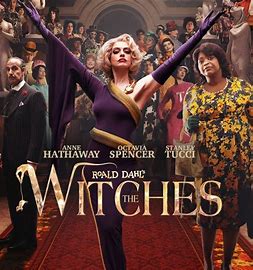 Throwbacks:
Bee movie:
Rated U
Bee movie is a brilliant animation with a fantastic cast starring: Jerry Seinfeld, Matthew Broderick, Renée Zellweger, John Goodman, Ray Liotta and more. Barry B Benson (Seinfeld) has just graduated and now looks to find out what the human world is like as he decides he doesn't want to be stuck as a worker bee making honey. Horrified to find out us humans have been stealing honey and selling it and eating it he decides to humans for this. A very funny classic that I'm sure you'll realise you've missed from years ago. Bubble rating: 9/10.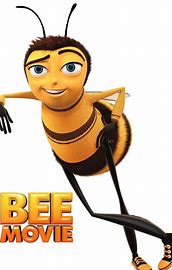 Series:
Gogglebox:
Rated 15
Gogglebox is without a doubt one of my favourite shows without a doubt, it is a concept I was at first sceptical about when I first heard of the show back in 2013 however, I find it absolutely brilliant. It is a hilarious insight into the lives of normal people across the country and their thoughts about the films and tv shows you and I would watch. Simply put its watching people watching TV. You grow to love the different families, couples and friends on their, every time I talk about one of them, they're my favourite which I say for all of them! Gogglebox never fails to have me in stitches and I cannot recommend it enough. They also do a celebrity version which is equally as funny. Bubble rating: 10/10.
Benidorm:
Rated 15
Recently I have finished all 10 series of the show Benidorm on Netflix, the show shows the lives of families and staff around an all-inclusive resort in Benidorm called the Solana, it has many famous celebrities such as Johnny Vegas, the band Madness, Cilla Black and Frankie Goes to Hollywood.
I liked the comedy and the acting as it is very funny. However, I didn't like how after season 4 and 5 people change and some people leave, and new people are introduced. Rating: 10/10.
-By J.Bertolla, Year 12
Books:
Can't hurt me by David Goggins:
In my opinion it is the greatest book I have ever read; I cannot describe how much it consumed me. Although I could not relate to many of his issues, I really had a look at myself. I used this book as fuel to start waking up at 6 every morning and lifting weights or running, I felt an inspirational urge to improve myself not just physically but mentally and academically. He puts it very simply; you can't take shortcuts. It starts with him laying out tasks to break yourself down to build a stronger you with tasks such as assessing failures and improving on them. He has overcome many human feats which shouldn't be possible due to his heart condition, he has joined the navy seals (going through hell week 3 times!), broke the record for the most pull-ups achieved in 24 hours (over 4,000) and even run 100 miles with absolutely no training. I have been so inspired I have started listening to a long podcast which he features in. Rating: 9/10.
-By B.Rose, Year 12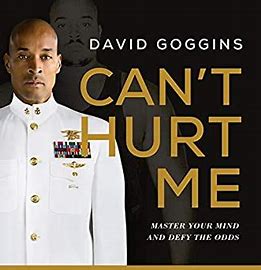 Thank you to everyone who has contributed, I have watched and read some great new shows, movies and books. Please feel free to submit your contribution!