The Bubble's entertainment guide- Savannah Collis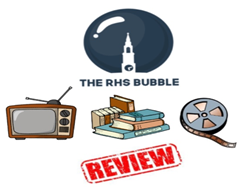 Hoping you had a great half term break and watched or read some great entertainment recommended from the bubble, we are back with our fifth lockdown recommendation segment. With the eminent return to school in sight, now is your chance to squeeze in those films, tv shows and books before you're inundated with prep and have less free time. If you have any recommendations for a TV, movie or book then get in contact with myself (5collis@royalhospitalschool.org) or another member of the bubble team.
Movies:
Just Go with it:
Rated 12A
This Adam Sandler and Jenifer Aniston Rom-Com is a very funny and heart-warming story of plastic surgeon Dr Daniel Maccabee (Sandler) who invents a fake life in order to get with stunning teacher Palmer (Brooklyn Decker) however he now needs proof of his made up ex-wife and his fake children so he convinces his work assistant Katherine Murphy (Aniston) to play his ex and her children to be his fake children. The fake family and new girlfriend then jet of on a "bonding holiday" to Hawaii so they have to keep the act up. A hilarious film which I definitely recommend. Bubble rating 9/10.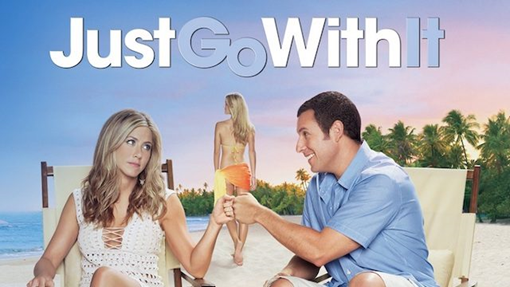 Throwbacks:
Shark tale:
Rated U
This is another personal favourite of mine, staring a range of A-listers from Will smith, Renée Zellweger, Angelina Jolie, Robert De Niro, Jack black, Ziggy Marley and more. This is a hilarious classic animation about a fish called Oscar (Will Smith) who wants nothing more than to be a 'somebody' and his chance to become someone was by fraudulently being known as a "shark slayer". It also follows the story of Lenny (Jack black) a vegetarian shark who continually disappoints his father Don (Robert De Niro) and the two worlds collide with other plot lines too. A very comedic watch and a great chill out film. Bubble rating 10/10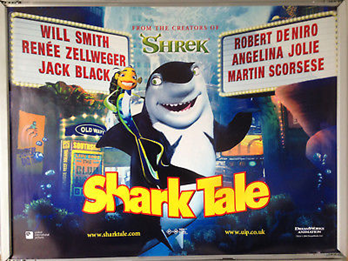 Series:
Wandavision
Rated 12
Whether you're a marvel fan or not, this sit-com holds drama and suspense as well as humour following the latest story of Wanda Maximoff (Elizabeth Olsen) and Vision (Paul Bettany). If you have access to Disney+ then I highly recommend it, with a new episode every Friday, I myself am definitely hooked after only 7 episodes so far and I eagerly await the release of tomorrows episode. Featuring plot twists, drama and comedy, a really great watch. Bubble rating 9/10.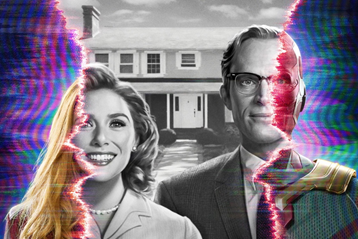 Fate: the Winx saga
Fate: the Winx saga is an extended series from the cartoon programme the Winx club. The new series is drama filled and suspenseful from the get-go. The series really captures your imagination and absorbs you into this immortal realm. Bloom the main character believes she is just this normal human being who later discovers she's a fairy with fire powers. After this discovery she enrols in this magic boarding school (Alfea college), where she learns about her past and attempts to destroy burned ones who had destroyed the barrier and managed to enter the school. This series tampers with your emotions and really pulls you in.
Rating: 10/10
-By G.Rothwell, Year 12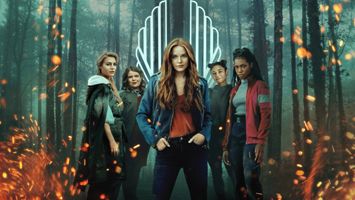 The Umbrella Academy
Rated 15
The Umbrella Academy is a great series that is an eclectic mix of sci-fi, drama and comedy. With two series available on Netflix, its quite easy to binge watch! It has a load of great actors, like Elliott Page and Aidan Ghallagher, and Kate Walsh (for those of you who are Grey's Anatomy fans). I really recommend this series if you enjoy Stranger Things or anything slightly out of the ordinary…
Rating: 10/10
-By J. Jordan, Year 13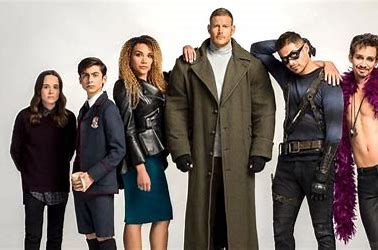 Books:
Song of Achilles
Song of Achilles is a Classical Fiction, set in Ancient Greece. Telling the authors interpretation of Achilles (The Greatest warrior of the Greeks) and his relationship with Patroclus, from the perspective of Patroclus. It's a brilliant story, beautifully written, and you can feel each character's emotions vividly, and completely imagine ever scene. Would definitely recommend. Rating: 10/10
-By S.Woods, Year 9