Ukraine – places to visit and local cuisine – Viktor S. & Catherine G.
In a joint effort article, Viktor and Catherine are proudly presenting places and local dishes of their home country.
Ukraine's top 4 places to visit – by Viktor S.
Kyiv
Kyiv is the capital and the biggest city in Ukraine. I would say it`s one of the most beautiful cities in Ukraine because it has a lot of really nice things which you have to see if you visit at some point. For example the Golden Gates: they were built in the 11th century to help fortify Kyiv. If you are in Kyiv you also have to visit Khreschatyk. It`s the main street in Kyiv. It`s very beautiful to visit it in the evening or at night when it`s dark and all the lights are on and everything just looks very picturesque.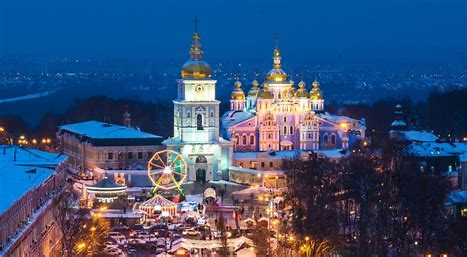 Yalta
Yalta is a resort on the south of Crimea surrounded by the Black Sea. If you are in Yalta at some point you can also travel Crimea; it`s not that big and you can just travel and stop at beautiful places. There are a lot of really stunning castles and it is just a really beautiful island in Ukraine which you should visit.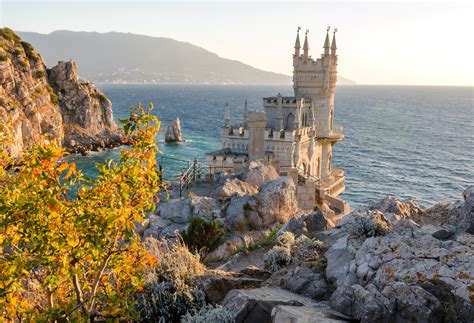 The Pink Lake
You should visit the Pink Lake in Ukraine because it is a spectacular spot, a prominent spot for family photos. You can't really swim in that lake because it`s not deep enough but you can just lie in there for a bit.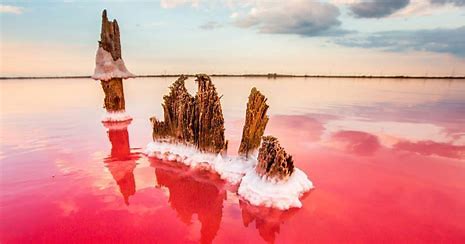 Chernobyl
If you are in Ukraine then you must visit Chernobyl. This the place where the biggest nuclear accident in the world took place in 1986. I would say that that is one of the most interesting places to visit. This nuclear accident not only affected Ukraine, but also Russia, Europe and the UK and had a global impact.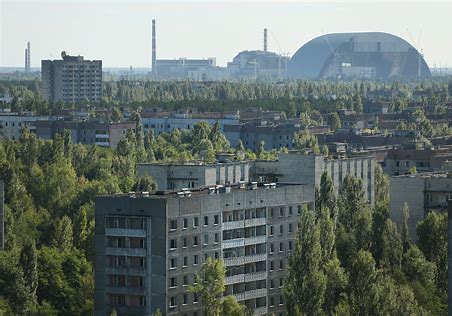 My top 3 Ukrainian dishes – by Catherine G.
We all like to eat different cuisines from around the world; You can be from England, but are obsessed with Chinese food for example.
I am Ukrainian. In my home we do not eat Ukrainian food all the time, but today I want to share some traditional Ukrainian dishes and recipes with you.
First, and the most popular is Ukrainian borscht: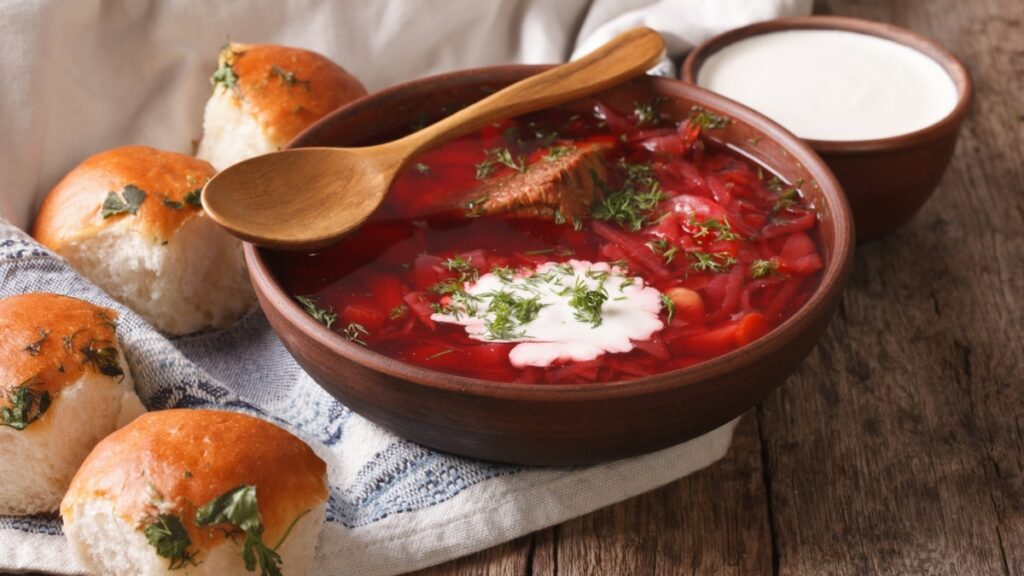 What is made of?
1) beet
2) cabbage
3) potatoes
4) carrots
5) onion
6) garlic
7) dill
8) tomato paste
9) vinegar and sugar
10) bay leaves
11) broth
12) salt and pepper
What do we eat borscht with?
Usually we eat borscht with onion, garlic, salo (pork's fat), sour cream, salt and pampushki(bread balls with garlic, parsley and oil)
Chicken Kiev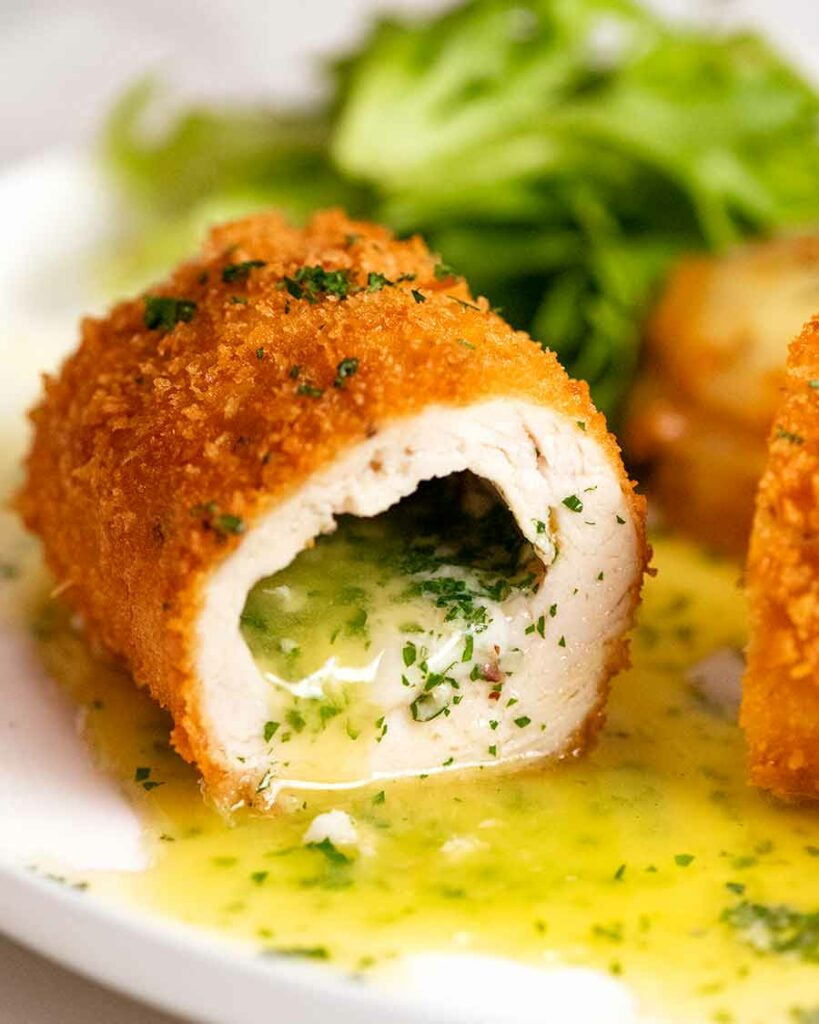 My personal favourite
What is made of?
Butter
Garlic
Salt
Pepper
Parsley
Chicken breast
Egg
Flour
Breadcrumbs
Last, but not least, Ukrainian Kotlety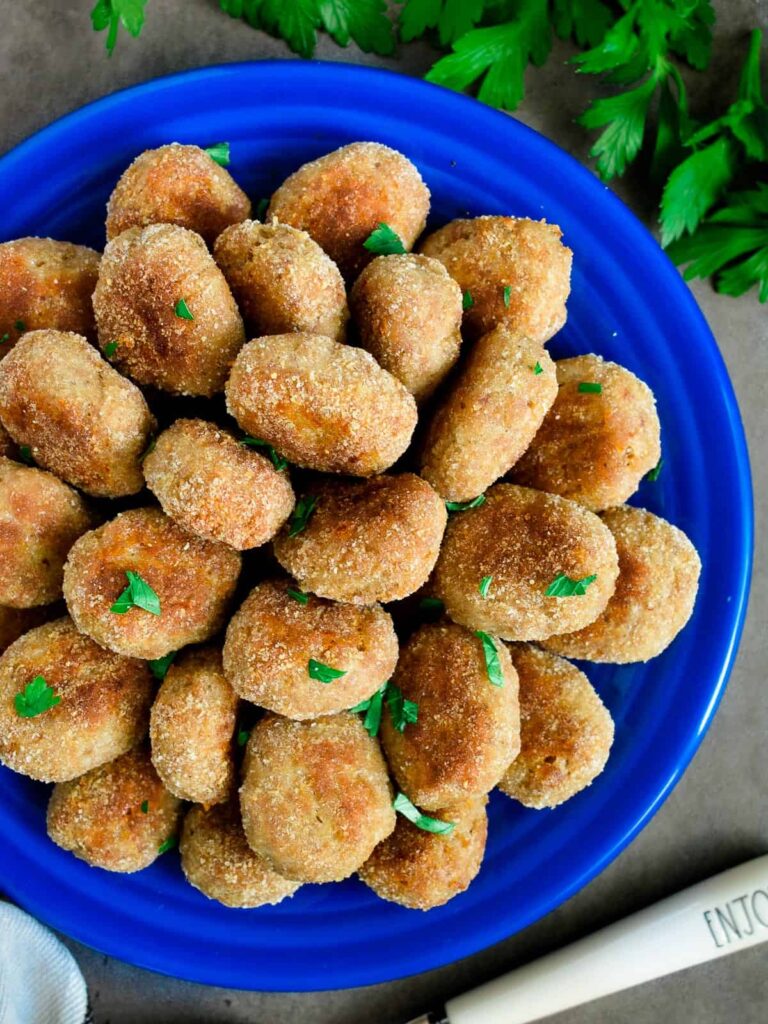 Recipe:
1 pound ground pork
1 pound ground turkey
1 medium onion, grated
1/2 cup white bread crumbs (We use Panko bread crumbs)
1 egg
2 Tbsp finely chopped parsley
1/2 tsp salt
1/2 tsp garlic powder
1/4 tsp ground pepper
1 Tbsp mayo
Olive Oil
Basically, it is a Polish/Ukrainian/Russian dish, but in Ukraine, almost everyone cooks this delicious dish.