The Bubble's Entertainment Guide – Savannah Collis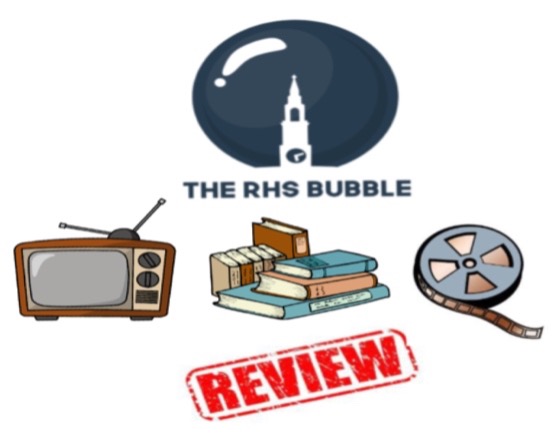 The entertainment guide is back again and this week were kicking off the academic year with plenty of entertainment suggestions for you. Over the summer we had plenty of new releases such as Black Widow or Shang Chi and more. As always, if you have any reviews you want to write about a book, film or TV show then email 5collis@royalhospitalschool.org , speak to Mr Hodson or another member of the bubble team.
New releases and more to look out for (if you're not already aware):
Bake off – Channel 4 (started on 21st Sept)- series
What If – Disney Plus (one for the marvel fans) – series
Gogglebox- Series 18 – Channel 4 (started on 17th Sept) – series
Everybody's talking about Jamie – Amazon Video – movie
No Time To Die (James Bond) – 8th October 2021 – movie
Dune – 22nd October 2021 – movie
Movies:
Jungle Cruise
Rated 12A
The Disney franchise has not slowed down this summer with numerous releases this year. Among those is Disney's Jungle Cruise, starring Dwayne Johnson, Emily Blunt and Jack Whitehall, this film is based on the ride in Disney world Florida. Following the story of Dr Lily Houghton (Blunt) and her brother McGregor Houghton (Whitehall) who wind up with Frank (Johnson) on the river Amazon on his rickety boat. In a race to find the "tears of the moon" the three find themselves facing adventure and wonders with varied twists throughout the plot in Dr Houghton's quest to help humanity and be recognised as a woman in the scientific community. A funny and enjoyable tame watch. Bubble rating: 8/10.
Black Widow
Rated 12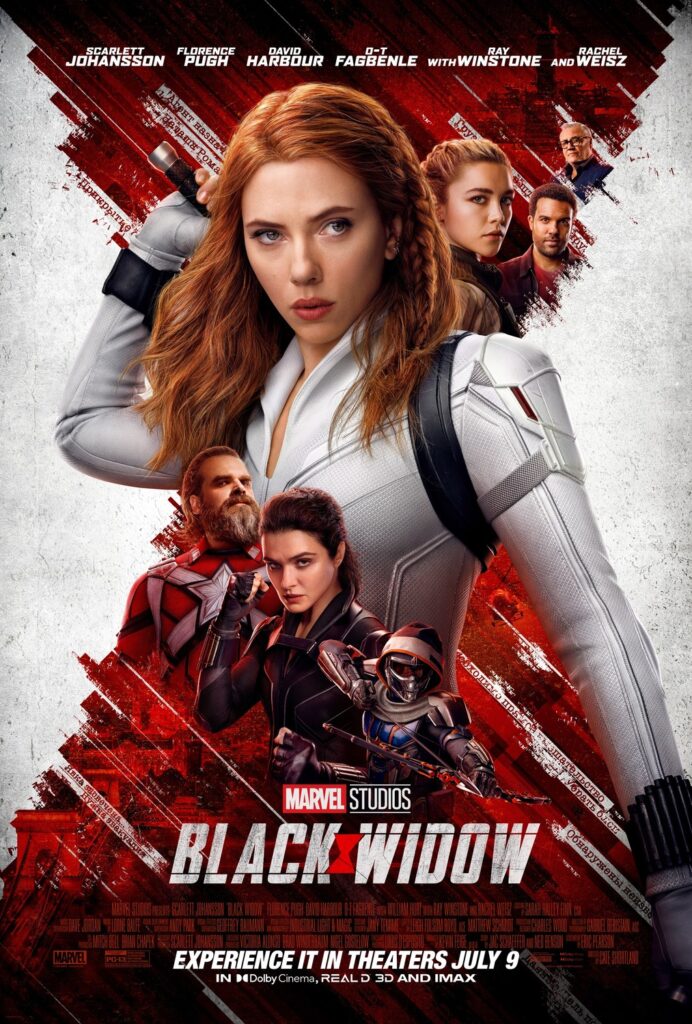 This movie provides an origin story to a before mysterious character of the MCU. Black Widow is a gripping story about a dysfunctional family and their revenge against the sinister Red Room, an organisation plucking young girls from their families and raising them to be elite soldiers. This movie doesn't add much to the overall story told by the MCU but gives a much loved character a chance to shine in the spotlight. This movie tackles misogyny, as the villain, Dreykov, makes remarks such as "I recycle the trash" and believes that girls are "the only resource the world has too much of". However, the movie seems to focus more on the comedic aspect of Romanoff's family rather than the darker themes embedded into her story. I would have preferred to see a darker side of Black Widows character, but then again, the movie is accessible to people of all ages and interests, and cements Black Widow's place as a fan- favourite character. Rating: 8/10
-By J.Hawthorn, Year 13
The Trial of the Chicago 7
Rated 15
For those who enjoy true story films surrounding civil rights, protests or legal cases, Aaron Sorkin's 'Trial of the Chicago Seven' is a must see film. It follows the events surrounding the 1969 Chicago democratic convention, where thousands of protesters rallied to object against the ongoing Vietnam War. The protests turned into riots across Chicago, with eight men being tried in one of the most controversial legal battles in US history. It is an incredible film, as the story is told mostly from within the courtroom from the testimonies and arguments of the prosecution and defence, as well as showing how poorly the US government treated those on trial, in one case even tying a defendant to his chair. It also delves into the complex issues surrounding the American civil rights movement of the late 1960's, as the eighth man tried, Black Panther Party founder Bobby Seale, had little to do with the events of the convention, but was still tried as a member of the Chicago seven in an attempt to oppress the civil rights organisation. With an incredible cast including Sasha Baron-Cohen, Eddie Redmayne, Michael Keaton, Joseph Gordon-Levitt and Mark Rylance, it is an incredible film that is both factual and enjoyable to watch. Rating: 9/10.
-By B.Warren, Year 13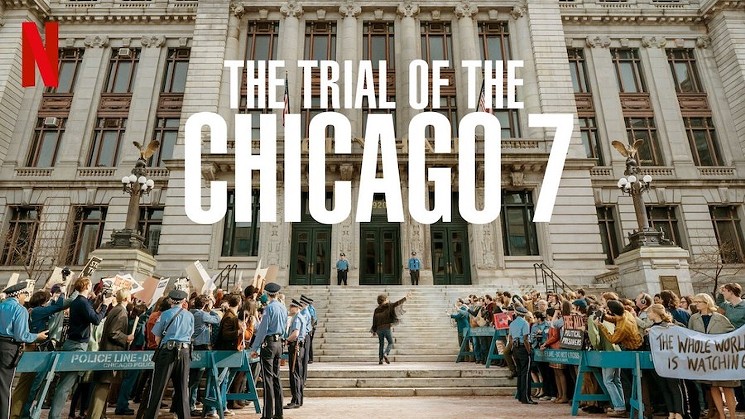 Series:
Jack Whitehall: Travels with My Father
Rated 15
Globe trotting father and son duo, Jack and Michael Whitehall fill viewers with laughter with their comedic series. A somewhat enriching experience for the two, they take trips invidious places around the world and try a range of unique and interesting activities along the way. A hilarious series that you cant help but smile at. Would highly recommend particularly if you're a jack Whitehall fan, you can see where he gets his comedic talent from. Bubble rating: 9/10.
Outer Bank – Season 2
Rated 15
This summer we saw the release of the second Outer Banks season, a particular godsend for isolating post-latitude. Not failing to deliver, this season saw numerous plot twists and dramas among those in the outer banks. A really riveting and dramatic series to watch, focusing around Pope (one of the Pogues) it is rumoured that each season will centre around each Pogue, last season being John B and so on. I would definitely recommend. Bubble rating: 10/10.
Books:
The Song of Achilles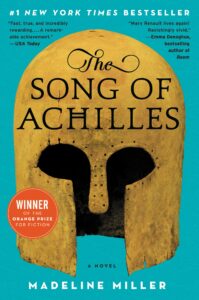 The song of achilles is set in ancient greece following 2 young boys lives into adulthood. One of the boys achilles is the son of a godess, when he is born there is a prophecy that he will be one of the greatest fighters of his generation. The book is set from the point of view from Patroclus, a normal boy exiled from his own kingdom by his father. The boys form a connection and end up doing everything together. This book is one of the most beautifully crafted books I've read, it tells the story of a Greek legend in an exciting, gripping way that turns into a romance. I managed to read this book in 2 days, it was so good! You will 100% cry reading this book as it is a tragedy and Madeline Miller did such a beautiful job describing the friendship and love between the two boys and showing the good side and bad side to them both. If you want a book with lots of action, romance and greek mythology this book is for you. Rating: 10/10.
-By F.Dodds, Year 13