The Best Books of the month- Tatiana H
Wolf By Wolf-Ryan Graudin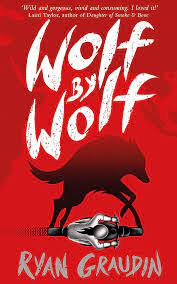 A must-read action-packed book set in a fictional world, where the Nazis have won the war. Graudin has taken the "what if" of Hitler winning the war and paired it with the "what if" of one of the Nazi's attempts to play with genetics working. Many know about the atrocities committed by the Nazis during World War II, but fewer people know about the medical experiments that were conducted on concentration camp prisoners. Meet Yael, the what-if. Yael has the ability to skin shift, which means that she can change her physical appearance to take on the face of someone else.
When Yael joins the resistance, her ultimate goal is to kill Hitler, but she has to get close to him and to do this, she has to win the Axis Tour, wearing the face of Adele Wolfe, the previous winner. The notorious perilous tour is a gruelling motorcycle race lasting over a week, but the biggest challenges that she will face are the intricate web of jealousy, love and backstabbing from the other riders.
This book explores a loss of identity and a loss of sense, as Yael can be anyone and wear any face, but never really has an identity of her own.
Goodreads rates this a 4.2 out of 5, but for me, this is a 4.8 out of 5 and I can't wait to read the sequel Blood by Blood.
The Girls I've Been-Tess Sharpe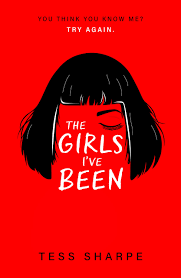 This book is drama-packed, the story is slowly unveiled throughout the book, keeping you on the edge of your seat, until finally, at the end of the book, you finally know the whole earth-shattering plot.
Also, a film adaptation is due to come out, hopefully soon, starring Millie Bobby Brown.
Goodreads rates this a 4.14, but I would go for a 4.3, personally.
A Good Girl's Guide to Murder-Holly Jackson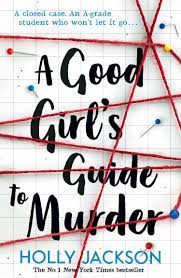 One of the most thrilling YA detective fiction I have ever read. Unlike so many books, the sequels just get better.
This book has twists that leave you reeling and a love interest that grips you till the end.
Pip Fitz-Amobbi wants to make her Senior project about the disappearance and murder of Andie Bell. Whilst the whole town believes that Andie's boyfriend, Sal Singh, murdered her, Pip has a hunch that there is a darker secret that has been covered up. One that the real killer will go to great lengths to cover up.
One thing that I love about this book, is that it portrays women as intelligent, strong, and capable of facing great fear and danger by themselves.
Goodreads rates this as 4.37, but I think that this is a 4.9, at least.
By Tatiana H