Heard and Depp:The Highlights – Izzy S
The Johnny Depp and Amber Heard trial has been on the centre stage for weeks. Depp is suing Heard for $50 million and in response Heard has fought back by suing him for $100 million in a defermation case. In case you haven't followed the developments in their public relationship drama over the last couple of years Amber accused Johnny of abusing her in an interview she completed with the Washington post in 2018 where she talked about suffering abuse aswell as being accused of a 'wife beater' by the Sun Newspaper. Ever since, Depp has been desperate to clear his name from being associated with being a domestic abuser and due to this his acting career has been severely harmed.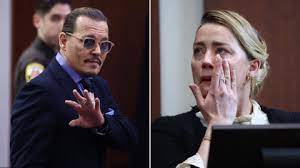 DISCLAIMER: This article does not support abuse of any time and wishes that the truth is found within this case
These are some of the highlights from the ongoing court trail taking place
Amber Sniffing Coke?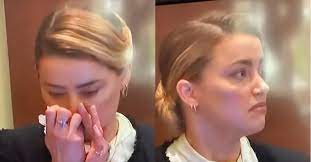 In Thursday's testimony, Amber grabs a tissue and mysteriously sniffs it. On a video we can see the actress holding the tissue in a weird position and snorting the tissue for a peculiar amount of time then proceeding to wipe her nose in a suspicious manner. Apparently in her defence Heard was aware she was being photographed so posed for the photo for an extended period of time however this videographic evidence could be interpreted otherwise as an other theory suggests this could've been a substance of another kind intended to make her cry on the witness stand.
Mega pint meme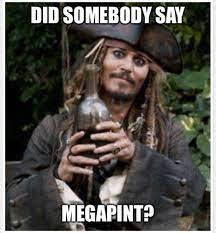 When a video of an argument between the two was shown in court of Johnny pouring himself a large glass of wine and then proceeding to cut the cameras when he realises he was being filmed. This was brought up Heard's attorney who asked Depp whether he had drunk a 'mega pint of wine' to which Johnny responded with 'A mega pint? I poured a large glass of wine, it was necessary'. This video from court went viral amassing 7.2 million views in just over a week and has turned into meme in its own right.
Talented Mr Ripley References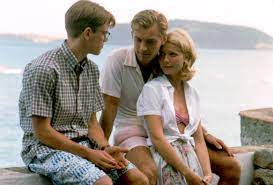 Many spectators of the trial have taken to social media to point out a similar line used by Heard to the monologue used by Gwyneth Paltrow in The Talented Mr Ripley.
The original line is "The thing with Dickie… it's like the sun shines on you, and it's glorious. And then he forgets you and it's very, very cold… When you have his attention, you feel like you're the only person in the world, that's why everybody loves him so much."
When Heard talks about Johnny she states "When I was around Johnny I felt like the most beautiful person in the world—then he would disappear."
People pointed out the similarities used in the monologue where supposedly Heard replaces the character of Dickie with Johnny.
Fecal incidence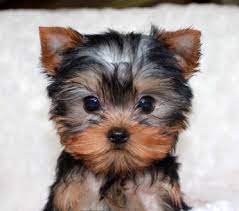 This matter was resurfaced by Depp's Chauffeur who revelead the infamous bedroom fecal incident says that Heard admitted that it was ' A horrible practical joke gone wrong'. Depp found out about this grotesque incident when his bodyguard sent him images of the human fecal matter found on his bed. Heard tried to shrug the confrontation from Depp about it blaming it on there 4 pound teacup yorkies. Luckily for Depp he found this rather humorous saying "My initial response to that was, I laughed. It was so outside, it was so bizarre and so grotesque that I could only laugh. I lived with those dogs. I picked up their funk. It was not the dogs."