Netflix's obsession with Fraud- Izzy S
Over the past couple of weeks, there has been a trend when it comes to Netflix's new content that being of FRAUDSTERS. I have watched both The Tinder Swindler and Inventing Anna which narrate the story of people living a luxurious lifestyle based upon lies and deception. The shows are based around two separate people; Anna Delvey (Inventing Anna) and Simon Leviev (The Tinder Swindler) who managed to convince people of their fake identity and live a life most of us would dream of.
The Tinder Swindler came out first on the second of February and is an in-depth documentary created by the same people who have made highly successful Netflix documentaries such as Don't F*** with cats. The story centres around his victims he met on the most popular dating app of our time, Tinder. The women were initially drawn in by his acclaimed family wealth and his 'diamond business'. Everything seemed perfect until he started demanding money from them; blinded by love they did his every command and through a mass connection of secret girlfriends who were successful in their own right. He accumulated over $10 million dollars that he never paid back.
My thoughts:
I think that this was an in-depth documentary which portrayed his victims in the realest way possible. It was a documentary not glorifying him but showing the damage he caused both emotionally and financially. However, I believe the documentary could've have been shortened just so it would be more impactful as it was almost 2 hours long and did get a little tedious in places where they tried to dramatize events. I think it is also an accurate representation of how unjust the justice systems are and how they favour 'rich' men. After committing all the fraud and identity theft he only served 5 months in prison out of the 15 months he was sentenced to. Further proving the injustice his victims went through and they are still paying off debts whilst his lavish lifestyle has continued with no consequences.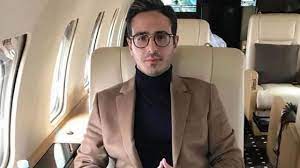 Inventing Anna has been the most anticipated Netflix series of 2022 so far. It tells the story of Anna Sorokin who posed as a German heiress in order to scam friends, banks and hotels into lending her hundreds of thousands of dollars that of course were never repaid. She managed to get into all of NYC most elite events and parties by claiming she was an heiress of a fortune worth $60 million. She managed to get away for this for the majority of the 10's but was eventually convicted of fraud and grand larceny as her lies caught up with her. The series is a show instead of a documentary portrayed through the perspective of a journalist which in total took 4 years to release to the sheer volume of information they received.
My thoughts:In my perspective for a show that took 4 years in the making it was very entertaining to watch the dramatized version of events that took place in this series. I really liked the way that the character of Anna was portrayed as she really lived up to the image Anna initially crafted herself to be portrayed as an entitled, spoilt brat in order to fit in with her NY socialite contemperies  . I also liked how the focus wasn't mainly on Anna it shifted to showcase perspectives from the people she conned and the story of each of her victims as well as align with the narrative leading up to arrest and her journey with her fraud.