The Bubble's entertainment guide- Savannah Collis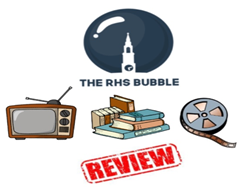 The last week before we return with some last-minute Netflix cramming still do-able. A great selection and range of books, movies and tv shows for you if you're not sure what to watch. If you have any recommendations for a TV, movie or book then get in contact with myself (5collis@royalhospitalschool.org) or another member of the bubble team.
Movies:
Avatar
Rated 12A
Avatar, on Disney +, is a thrilling action film that is extremely popular. It follows the story of Jake Sully, a disabled twin of a US marine. His twin brother unfortunately passed away however his DNA was used to match him to an Avatar (the blue native creatures called Na'vi) to be used in a mission on Pandora. However, this is very expensive technology so as not to "waste" it they use Jake as he shares the same DNA as his brother. Jake and a team of scientists enter the world of Pandora home to the Na'vi, banshee's (big dragon-like animals) and other weird and wonderful creatures. Jake falls for the chief's daughter Neytiri whilst on his cooperate mission and is faced with the dilemma of serving the military operation for commercial use of Pandora and remaining loyal to the natives and Neytiri who have shown and taught him lots. A really great watch that I highly recommend. Bubble rating 10/10.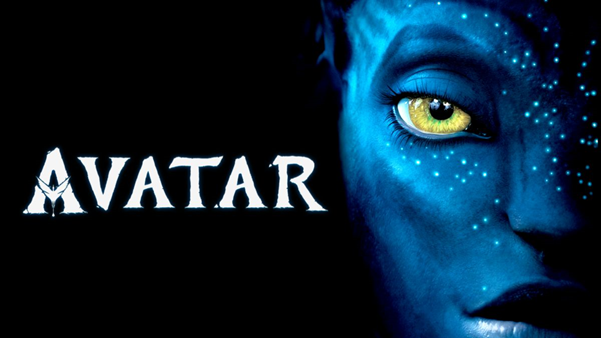 The Trial of the Chicago 7:
Rated 15
This movie follows the story of the trial of seven men charged for starting the riots in protest of the Vietnam War and the corruption of the American Legal System. Following a true story, the movie made me angry for all the right reasons: the racial prejudices of Bobby Seale (who wasn't even at the riots but they still tried to acquit him); the evident bias of the judge alongside the disadvantages the Chicago 7 had from the start of the film. The ending was really emotional, so I do recommend watching this with a box of tissues! Rating: 10/10
-By J. Jordan, year 13
Throwbacks:
Hitch:
Rated 12
Hitch is a hilarious romcom starring Kevin James, Will Smith and Eva Mendes. Hitch (Will Smith) is a confident lady's man who gets paid to get men with the girls of their dreams by teaching them how to flirt and charm them. Albert (Kevin James) falls wildly in love with extremely out of his league celebrity Allegra Cole whom his company handles the financials for. Hitch helps Albert to try and get the girl whilst also stumbling upon love himself with journalist Sara (Eva Mendes). Funny and heartening Hitch is a great film that I would really recommend. Bubble rating 8.5/10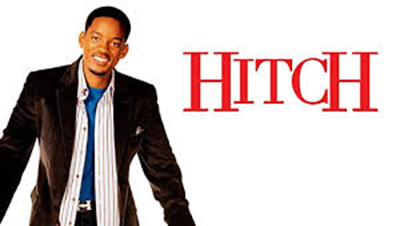 Series:
Stranger Things:
Rated 15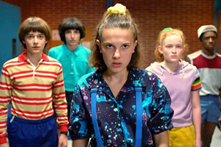 Inspired by my love of the 80's I recently 'binge' watched all three seasons of Stranger Things on Netflix.  Now whilst I am not suggesting this is a work of cinematic art, or even worthy of a rotten tomato award I did really enjoy it.  Set in 1983 it is a real trip back in time.  It plays homage to the Neon Eyeshadow, Crazy Fashions, Sony Walkman 1980, at times it channels the amazing Speilberg-esk world of kids on bikes, strange occurrences and things that go bump in the night – all set in the world of small-town America in the 1980's.
Set in a small town in Indiana a friend disappears cycling home one night after a rather intense game of D&D with his friends. Fast forward to them finding a strange girl called Eleven who has….special powers. The friends set about trying, with the help and hinderance of older siblings, to find their missing friend. It is a little bit Spielberg, a little bit King, a little bit Breakfast Club – I loved it!
-By Mrs Botley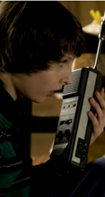 Vampire Diaries:
If you are looking for a show which keeps you on your toes… Vampire Diaries is the one. From century old vampires to epic love stories. This show has it all and there's not a single expected moment; throughout the whole series you are kept on your toes by Damon and Stefan's immortality. If you are looking for a show where your emotions completely fluctuate this is the one as it shows you your true humanity. Which sadly we can't turn off like the vampires of mystic falls can. Overall, I recommend this show to anyone who is ready for a rollercoaster of emotions to hit them while binge watching all 8 seasons. Rating 10/10.
-By K.Clarke, Year 12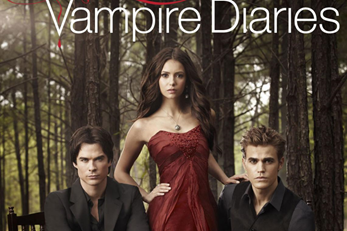 Books:
The Hunger Games Trilogy:
The Hunger Games Book by Suzanne Collins is, in my opinion, is one of the best books I have ever read. The story takes place in a near future America where 12 districts are ruled by an overlord called the Capitol. As punishment for their uprising the Capitol devised a live televised game where 24 children from the ages of 12-18 are chosen to represent their districts in a fight to the death. The book centred around a first-person narrative of a 16-year-old girl called Katniss Everdeen, who volunteers for her sister to save her from going on these games. I liked the fast-paced action mixed with lots of character and world building as well as the book in general. I disliked how some scenes from the book (which were good) were removed from the movies. Rating 10/10.
-By J.Bertolla, Year 12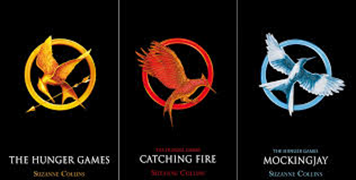 Normal People:
Normal People is a 2018 novel by the Irish author Sally Rooney. The novel follows the complex friendship and relationship between two teenagers, Connell and Marianne, who both attend the same secondary school in Sligo, Dublin, and later, Trinity College, Dublin. One of the main characters, Connell, is a popular, handsome, and intelligent secondary school pupil who begins a relationship with the unpopular, intimidating but equally intelligent Marianne, whose mum employs Connell's mum as a cleaner. Connell keeps the affair a secret from school friends out of shame but ends up attending Trinity with Marianne after the summer. Well-off Marianne blossoms at university, becoming pretty and popular, while Connell struggles for the first time in his life to fit in properly with his peers. The pair every now and then come in and out of each other's lives across the time at university, developing a strong bond that brings to light the traumas and insecurities that make them both who they are.
I would highly recommend this novel to anyone, because of it's ideas that show the harsh truth in life. Towards the end of the book Connell gains a bad mental illness, from not fitting into life and for having no "true" friends. When Marianne helps him to take back control, I felt that the author had really grasped my attention to the two characters, that led completely normal lives. For anyone that enjoys watching rather than reading, in May 2019 BBC three filmed a very good adaption of the book. (Free to watch on BBC iPlayer). To conclude, I enjoy this book for it's ability to capture me for every moment and for it's true reality. Rating 7/10.
-By A.Gowers, Year 9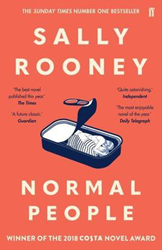 Good Girl, Bad Blood by Holly Jackson:
I recently put a few book vouchers that I'd accumulated to good use and bought a few books. The first that I decided to read was Good Girl, Bad Blood. A rather gripping book from the onset about a teenage girl who investigates the disappearance of a close friend in her small town. I found the gradual build-up of suspense throughout the book really engaging as she began to discover more clues which could explain the disappearance. Although it finished in an unexpected way, Jackson crafted the book skilfully, moving from character accounts to crime scenes, ultimately tying it all together to create a fantastic crime fiction book. Would 100% recommend! I stayed up rather late some nights just to finish. Rating 8/10.
-By Z.Ateba, Year 11