Fuming about Film/Xmas greats – Mrs O'Callaghan
Virtually no new cinema releases since March 2020. I love movies and would probably consider myself a bit of a movie buff in some genres (sci-fi, horror and many old black and white movies from the 1940s that used to be on TV every Saturday afternoon, in case you were wondering).
Now the Covid-19 pandemic has obviously affected all aspects of life this year and my moan may be trivial, but I am fed-up of new movie releases being postponed. I had long been looking forward to the release of:
· Bond: No Time to Die – due out April 2020
· Top Gun: Maverick – due out June 2020
· Ghostbusters: Afterlife – due out June 2020
· The Kings Man – due out November 2019, delayed to February 2020, moved to September 2020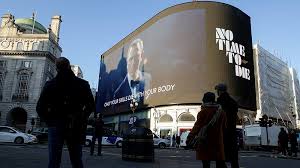 I did go to the cinema once lockdown lifted to see Tenet but I must admit the experience was not as rewarding as I had hoped, after stuffing my face with popcorn (that bit was good) but then resorting to replacing my mask and watching through steamed glasses. Incidentally, Tenet was a rather good movie.
In desperation for some movie enjoyment this week after finishing work I have already made my way through watching:
· The Hobbit: An Unexpected Journey
· The Hobbit: The Desolation of Smaug
· The Hobbit: The Battle of the Five Armies
· The Lord of the Rings: The Fellowship of the Ring
· The Lord of the Rings: The Two Towers
So, in lieu of the movies I want to see not being available what will I be doing over the Christmas break (which, let's face it, is normally a time for significant binge-watching movies) this year? I will re-watch some of my old favourites with a Christmas theme, and I would invite you to check out these movies if you haven't seen them before:
"It's a Wonderful Life" (1946) rated U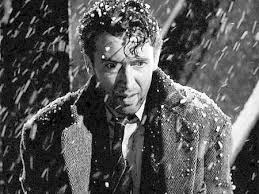 Frank Capra's beautiful story of how one life, George Bailey, makes a difference to the lives of those around him. A movie that makes us appreciate the role of friends and family, that allows us to consider the importance of our place in our community, that teaches us how we affect those around us, that reaffirms the spirit of Christmas. This is a Christmas movie to snuggle up on the sofa with a blanket, hot chocolate and box of tissues (mandatory for the last 20 minutes of this movie). It is also #51 in Empire's '100 greatest movies of all time' (although I think this is disastrously low and it should really be in the top 10).
"Ghostbusters" (1984) rated PG
Fun, entertaining and engaging. I have always had a fascination with the idea of the supernatural and this movie delivers in giant candy cane amounts. Not strictly speaking a Christmas movie but the final part of the storylines occurs in winter, and I don't really need an excuse to watch this movie. By the way, Ghostbusters is #68 in Empire's '100 greatest movies of all time', disappointing but not too low I suppose.
"Home Alone" (1990) rated PG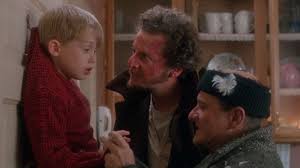 Hopefully none of use will be home alone this year, but let's face it that sadly some people are every year and this year it is likely to be a higher number than usual. Kevin is fed up of his family and embarks on an adventure when left 'home alone', but he eventually realises the importance of family. Something many of us may have reflected upon this year. His uses creative methods to outwit burglars and makes a new friend in the process, showing the need for courage to reach out to those in need. And even if you don't enjoy it, at least you'll finally get Mr White's Teams naming jokes!
"Scrooged" (1988) rated PG
A modern re-working of Dicken's classic A Christmas Carol, sees Frank Cross learning his lesson of Christmas cheer. It encourages us all to think about those less fortunate and appreciate what we have. A must-see to spread Christmas cheer.
"Trading Places" (1983) rated 15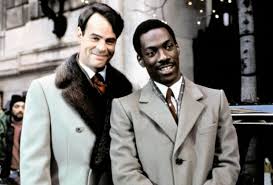 Set at Christmas this movie tells the story of circumstances beyond the control of Louis Winthorpe III resulting in him losing everything. Jobless, friendless, homeless, he now has to deal with the realities of his situation. Through this he learns resilience and adaptability, he overcomes mental health issues and gains an inner strength. By the way, it's a comedy, although you might not think it from this write up.
Of course, I also love and will be watching classics such as Elf; Arthur Christmas (my husbands favourite Christmas movie…!?); The Santa Claus; Bridget Jones; Love Actually; The Muppet Christmas Carol…maybe even Die Hard (yes, it's a Christmas movie!) but the films I have chosen to suggest to you, I think have importance within the context of this year. We have been separated from friends and family, we may have lost people who were important to us, we have been isolated and faced huge challenges. This offering of movies encourages us to think about the meaning of Christmas, the importance of loved ones and to look towards a more positive future.
Wishing you all a very Merry Christmas and remember "Christmas isn't just a day, it's a frame of mind" – Miracle on 34th Street (1947).