Remembrance at RHS – Imogen Taylor
They shall grow not old, as we that are left grow old:
Age shall not weary them, not the years condemn.
At the going down of the sun and in the morning
We will remember them.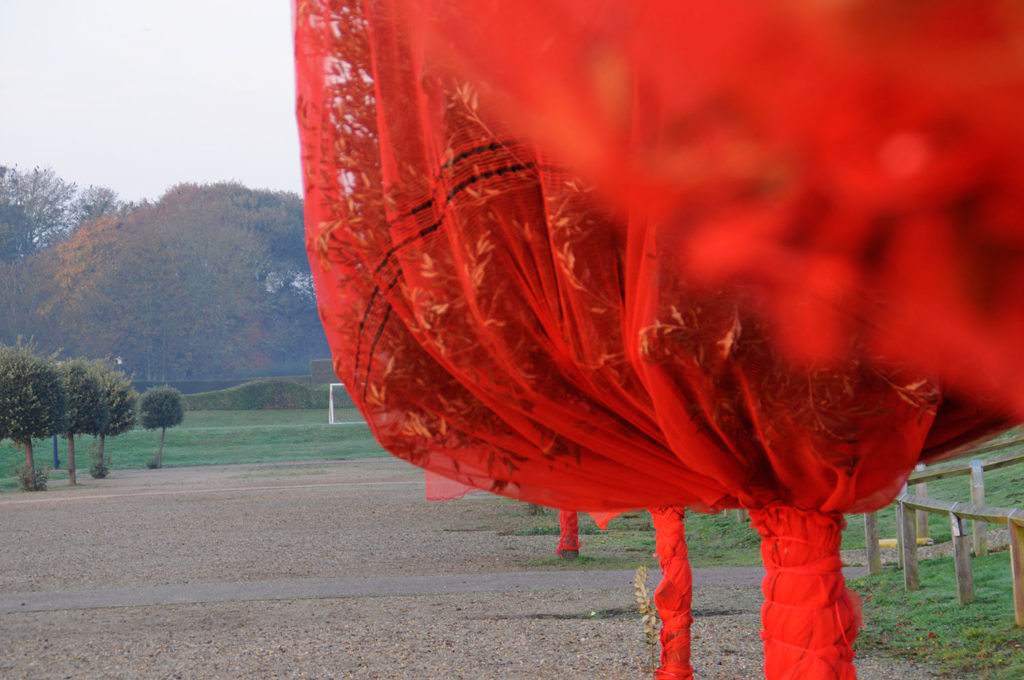 We celebrate remembrance to honour those who died in the war to allow us to thrive. At school, we take this event incredibly seriously because as a school with a naval heritage we have many relations with soldiers who have died all those years ago. This Wednesday on the 11th of November we took part in a remembrance division ceremony, where we had a moment of silence and the bugle was played tremendously. Since the first lockdown and quarantine, this was the first official divisions with a visiting officer.
On the previous Sunday, there a was chapel service for remembrance this included the chapel choir singing multiple songs like Candlelight Carol by John Rutter and various other hymns, with an additional hymn sung by the chamber choir.
The art installation that is on Anne's Avenue was completed by the year 10's. This was to commemorate those lost in the first and second world wars. The red is meant to represent the drapes they wrapped the fallen soldiers bodies in at dusk after the days conflict.
This remembrance was hard on many levels because so many were not able to see relatives or honour this particular day as they once did. However, we at RHS were ecstatic to be able to carry on with our service.