Celeb Halloween '23 – Emi S
This year, as with previous years, almost every news outlet has jumped on the subject of critiquing celebrity Halloween costumes – and I'm no different. With the SAG and WGA strikes only coming to an agreement now (Thurs 9th Nov), many famous actors refrained from dressing up as anything related to film & TV, with many following their lead. However, this doesn't mean they didn't find some interesting alternatives. Let's see how they fared…
Heidi Klum as a peacock (and her husband as an egg)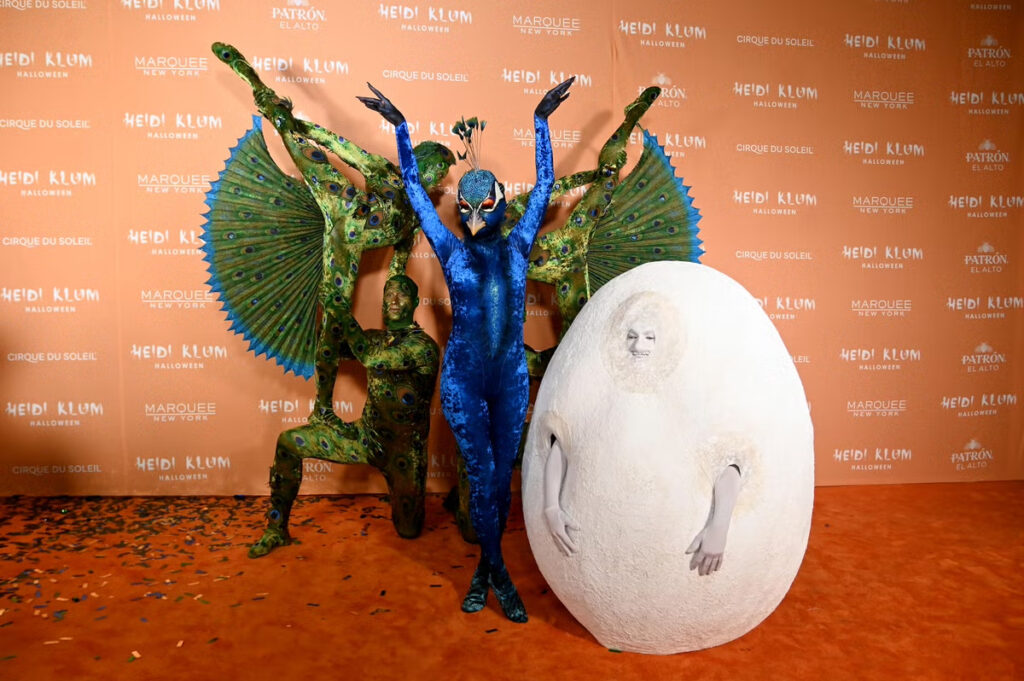 Firstly, the queen of Halloween herself, dressed as a peacock with a number of Cirque du Soleil acrobats to make up her magnificent plume. Very cool, conceptual, and original, but I think last year's horrifying worm costume just tops this one. Oh, and her husband came as an egg. Didn't realise a peahen's eggs were that big, but the more you know. 8/10.
Kim Kardashian & North West as Cher & Dionne from Clueless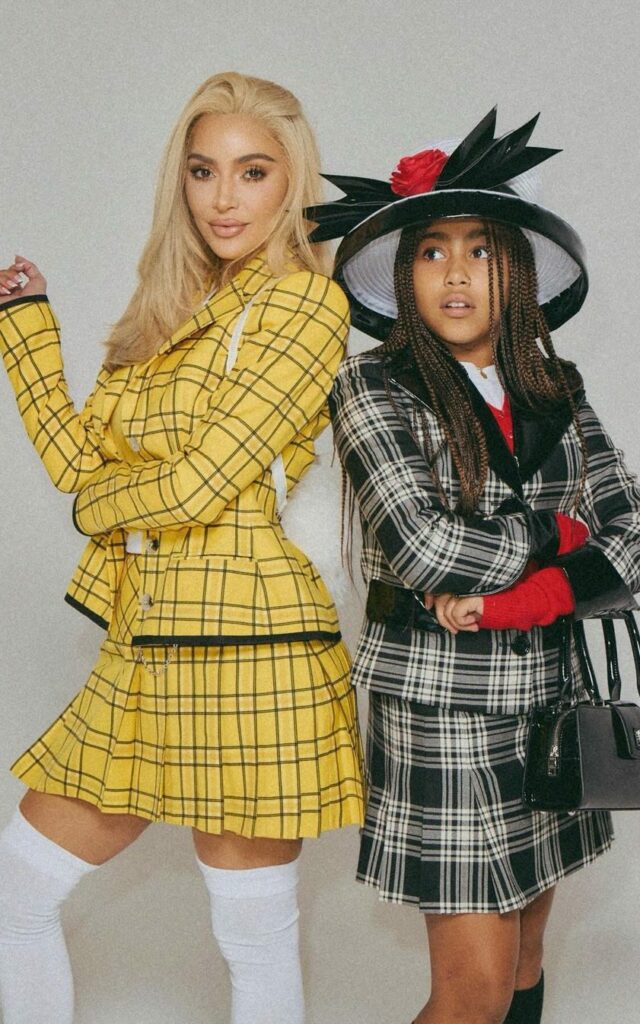 Love this one; the costumes are identical to those in the film, and I appreciate the slightly grainy filter to emulate the style of the 90s rom-com. Simple and iconic, but especially great execution: 8.5/10.
Zoë Kravitz as Rosemary and Channing Tatum as Rosemary's Baby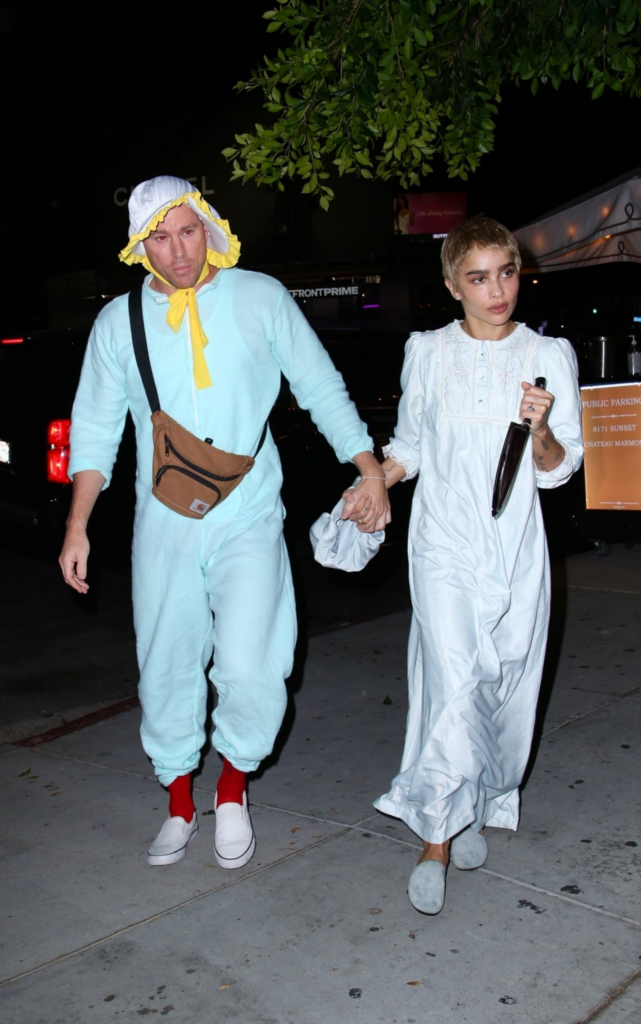 Zoë Kravitz's hair is almost identical to Rosemary's in the film, as well as the rest of her costume – gets points for accuracy. Channing Tatum… tried, but I'm not sure what the brown cross-body bag or bright red socks are there for. Concept was great, but slightly let down by the execution. 7/10.
Drew Barrymore as Bob Ross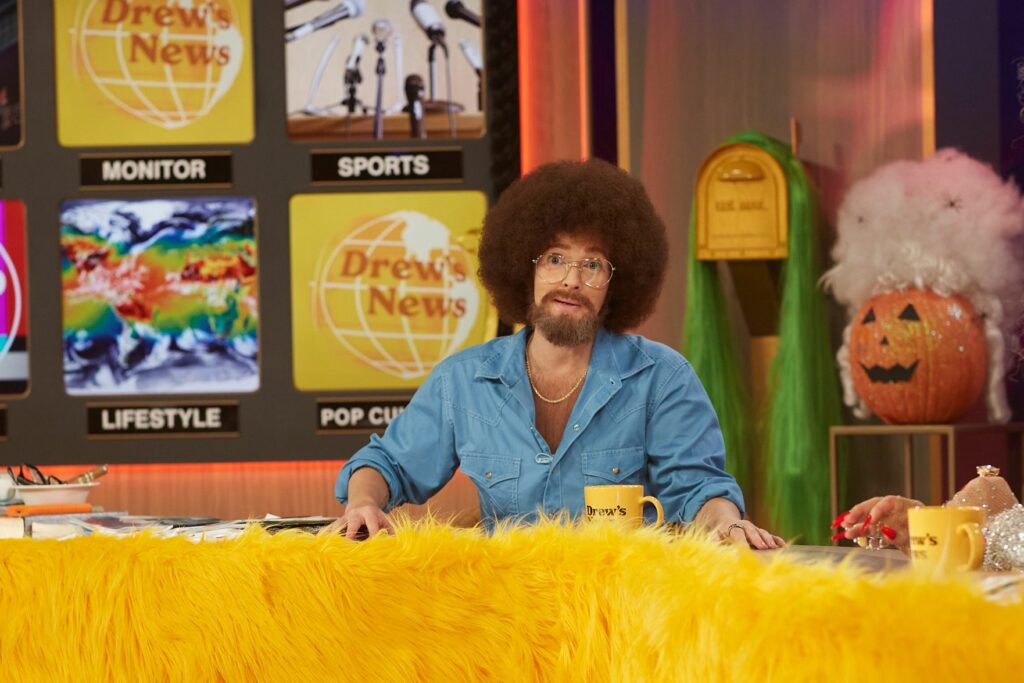 Drew Barrymore decided to dress up as the forever iconic Bob Ross for Halloween on her talkshow, and honestly, she nailed it. 8/10.
Catherine Ryan as a giant wotsit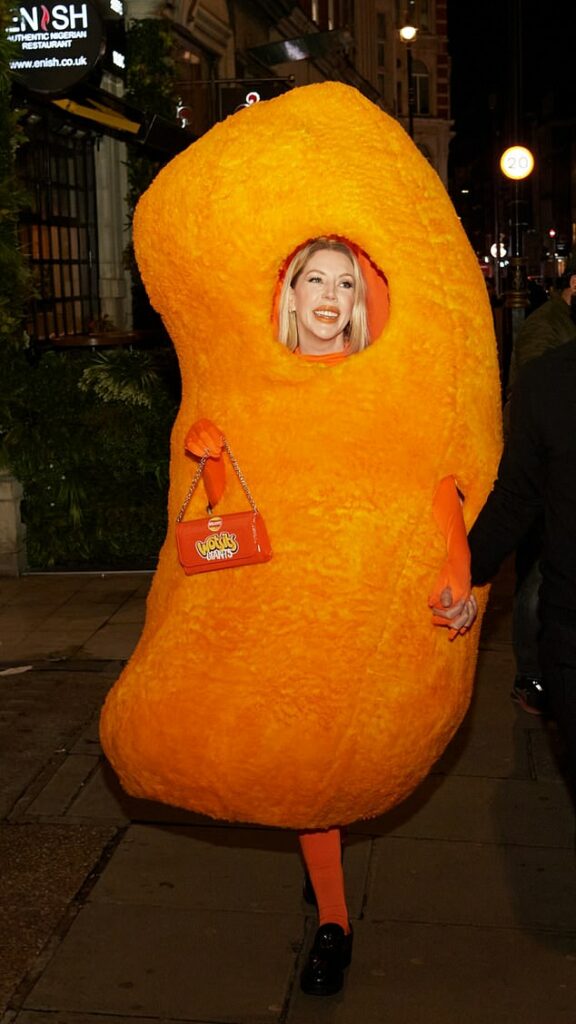 Not sure whether this was sponsored or not (sneaky suspicion due to the bag… and also the fact no-one would ever think of dressing as a wotsit for Halloween) but the accuracy is definitely there. Style – not so much. I think the orange lipstick was probably a step too far. 5/10.
Travis Barker & Kourtney Kardashian as Beetlejuice & Lydia Deetz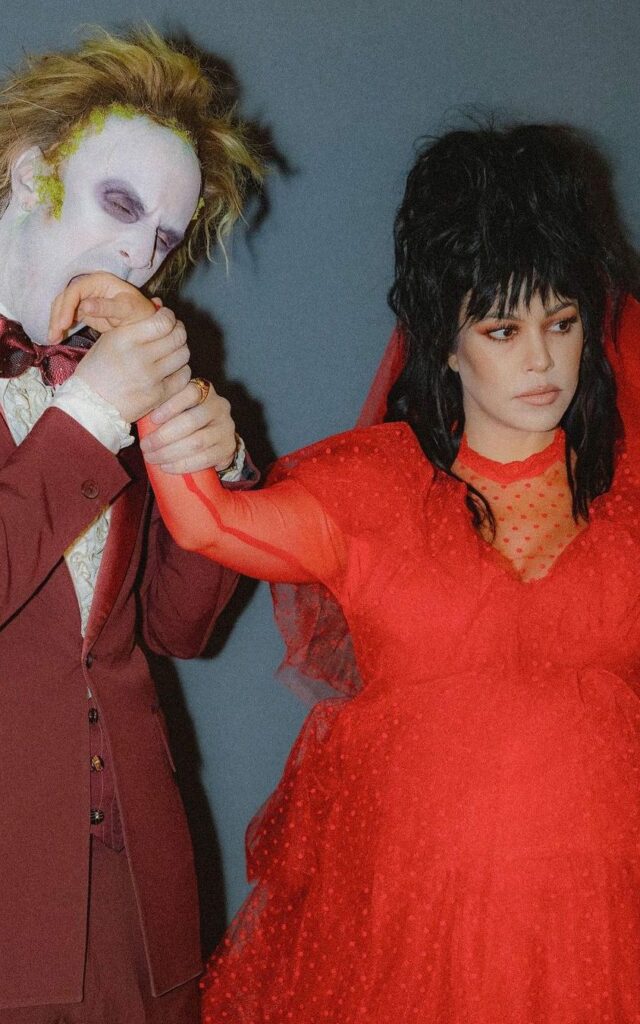 Definitely the most underrated couple to knock a Halloween costume out the park. Beetlejuice is one of the most instantly recognisable Halloween films and I have to say, they've done the protagonists justice. I do think their costumes last year (as Chucky & Tiffany from Child's Play) were more accomplished, but this one is fun nonetheless. 8.5/10.
Mariah Carey as Jessica Rabbit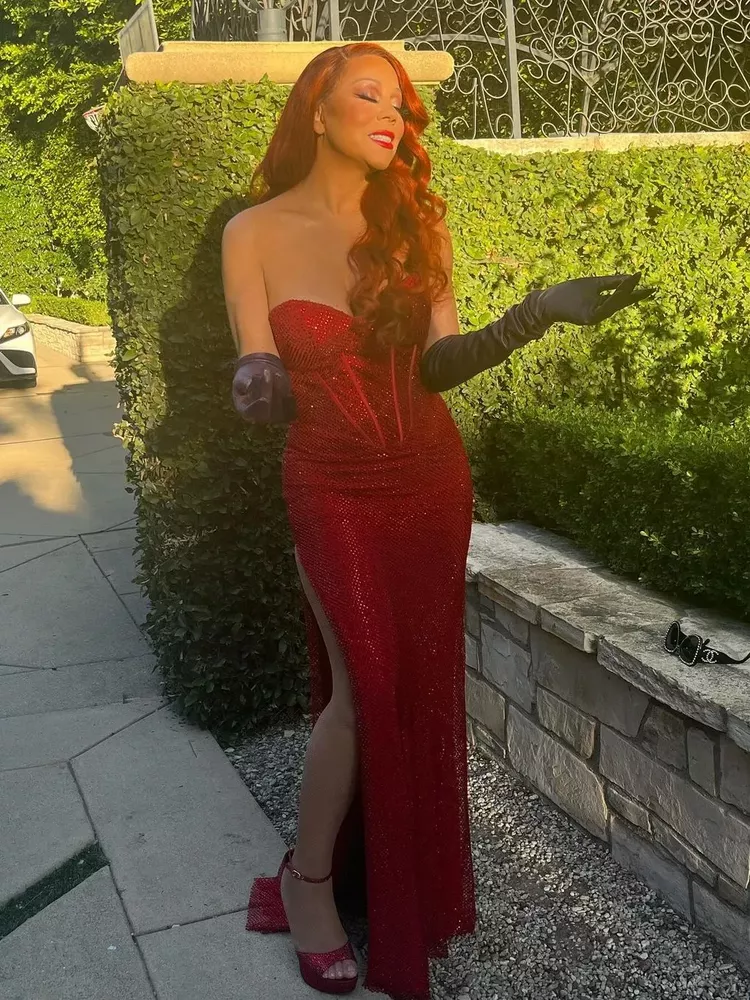 After being defrosted in time for the Christmas season, Mariah Carey is back with an outdoor Jessica Rabbit. Not the most imaginative, but decently executed. 7/10.
Justin & Hailey Bieber as members of the Flintstones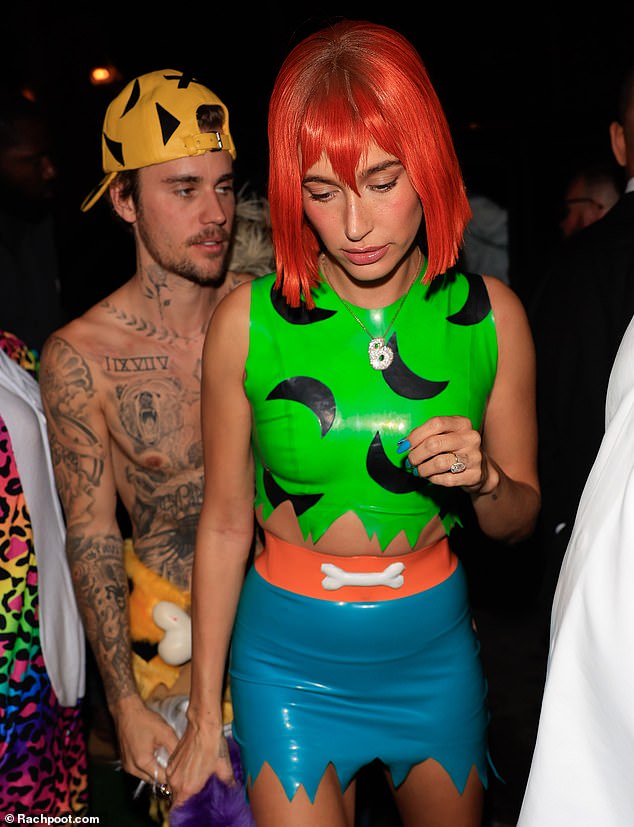 Going with latex was an interesting choice.. one I'm not sure has paid off. It looks like Hailey at least tried with the colour scheme and wig but Justin's effort is just poor. A 4/10 at most.
Shauna Robertson & Edward Norton as Victoria & David Beckham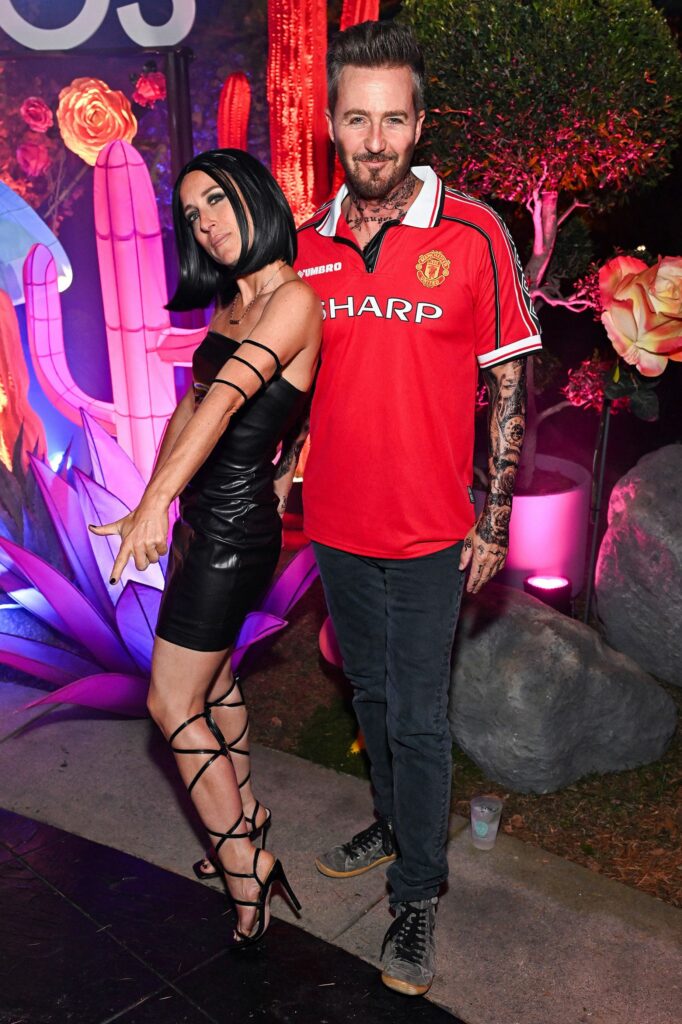 I love Edward Norton, but this is nothing short of an abomination. If I saw him in the street, I would run. Shauna's costume is at least accurate and relatively well-executed, but I cannot get over the knock-off Madame Tussaud's wax figure of David Beckham that Ed Norton arrived as. Don't even know how to rate this: it is equally positively and negatively horrifying.