The 1975: A comeback – Izzy S
Weirdly, The 1975 is one of my favourite bands, they experiment with a variety of musical genres ranging from electro-pop to rock. Although they have been labelled as controversial and eccentric over the years, they have made a few bangers and are lyrically clever with songs such as 'Its Not Living (if it's not with you)' which dicusses Healy's own heroin addiction under the facade of an upbeat,pop melody . Most notably known for their whacky lyrics and unique performance style, recently, they have caused a stir on social media: kissing fans, crawling on set , doing some pushups and  eating raw meat or stage as well as singing in cursive. 
Here are a few of their most unforgettable moment moments in the spirit of them being 'At their very best'
Bringing Taylor Swift out on London night 1
It was to many fans surprise that they brought out the one and only Taylor Swift in London. Here, she managed to debut one of the most notable songs on her new album 'Anti Hero.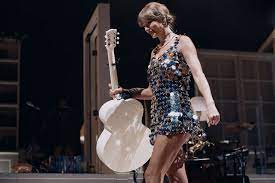 Autotuned intro at the beginning of TOOTIMETOOTIMETOOTIME has been turned into a TikTok meme
Some of the favourites have been:
'Don't throw MenTHols on this staGe doN't like MenTHols' 
'Letsss GooOoo. Don't like TOrieS…that was too easYyy'
'Don't' thrOw plastic on this staGe, dont likE plastic'
'Someone's falLen dowN over there, go anD ********sort them oUt. Stop standing tHere like a Bunch of *********'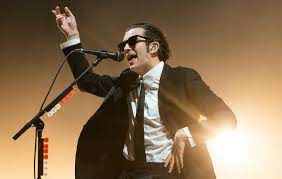 The set
Never a band to be basic at their concerts. In their 2019 tour, the stage was equipped with giant iPhones and treadmills. However, in the 'At their very best tour', they have decided to tour with a stage design composed of a two floor house.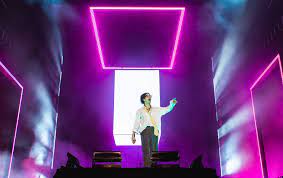 The raw meat dilemma
At their Maddison Square gig back in November. Matty shocked the Americans by getting shirtless on stage, dropping to his knees and eating a raw hunk of steak halfway through the concert… all before doing a sequence of pushups and crawling into a TV?!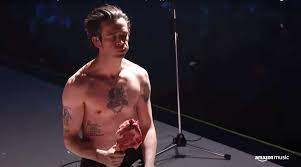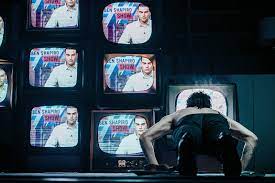 Kissing fans
The singer is notorious for inviting fans on stage for a kiss during 'Robbers'. Healy is seen to check fans ID's before inviting them on stage. This has been controversial for some who have taken it online calling it creepy, however, other artists such as Elvis and Bono have done the same. At a Dubai concert in 2019 Matty kissed a male fan to protest against the countries anti LQBTQ+ stance. When asked about this in an interview he said "But I'm never going to not stand up for women. I'm not going to not stand up for gay people. I'm not going to not stand up for minorities."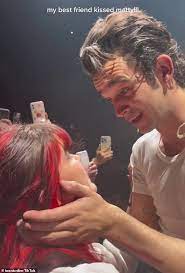 CRITICS:
' The 1975 review – a tale of two halves packed with raw meat and talent' – The Gaurdian