A Night At The Oscars – Gray Holland
In case you've somehow managed to miss all the fuss that the Academy Awards ceremony annually kicks up, here's a quick run down of the highlights.
Frances McDormand got every woman in the room on their feet and demanded that they all require their contracts in future to include 'inclusion riders' – a clause that requires the cast or crew of a film to meet a certain level of diversity. Michael B Jordan, who recently played Killmonger in Black Panther has already pledged to demand this in future.
Guillermo del Toro's 'The Shape Of Water' won Best Picture and there's really nothing more to say about that one…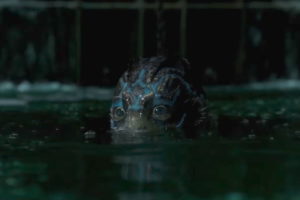 Gary Oldman won Best Actor for his portrayal of Winston Churchill in 'Darkest Hour'. This continues a trend of the award going to impersonations of real people – 6 in the last 10 years have been awarded for this – in the cases of performances ranging from Stephen Hawking to Harvey Milk.
Best Original Screenplay went to Jordan Peele for 'Get Out', making him the first black winner of the award. While another step forward was claimed by the winner of the Best Foreign Language Film, 'A Fantastic Woman' – a Chilean film starring and about a transgender woman, Daniela Vega who plays Marina. Daniela is also the first openly transgender woman to present at the Academy Awards.
Meanwhile in another step forward for inclusion, Pixar's 'Coco' won Best Animated Feature – a film about a young Mexican boy who gets accidentally transported to the land of the dead. The film features an all Latino cast, as the director said as he picked up the Oscar – "representation matters".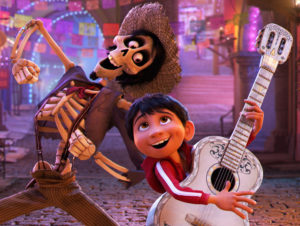 The Oscars are a somewhat contentious topic, with disagreements every year over who should have won what, and while this year, much as any other, was not free of problematic behaviour – alleged rapist Kobe Bryant won Best Short for a film many have described as simply 'meh'.
Additionally, Greta Gerwig's Lady Bird went home empty handed, in what some consider the snub of the year – watch the film and see what you think, bearing in mind it was nominated for 5 Oscars, including Best Picture and Best Director, both of which went to The Shape of Water.
What did you think? Have you even seen some of the films that were nominated? Do you care? Are the Oscars irrelevant yet? Are they old hat in a #MeToo, post Harvey Weinstein world, and what can be done to fix the problems, like the awkward presenter 'banter' that plague them?