My Favourite World Cup: 2002 – Mr Cocker
Brazil's brilliance. Beckham's revenge. Ronaldo's return.
Now, admittedly, I was still in primary school when the 2002 World Cup kicked off, but the fact it is one of my clearest early memories is testament to the exuberance that the competition provided.
The 2002 World Cup – the first to be held by two nations (Japan and South Korea) and the first to take place in Asia – was memorable not least because of its unpredictability. We've already seen two significant upsets this tournament with minnows Saudi Arabia and Japan dispatching heavyweights Argentina and Germany respectively, but in 2002 the shock results began with the very first game. France, winners of the previous World Cup in '98, lost in their opening match to Senegal; they were later eliminated sitting bottom of their group with a paltry point. Joint hosts South Korea toppled both Italy (tainted perhaps by several controversial refereeing decisions) and Spain to reach the semi-final before gracefully bowing out to Germany; they became the first nation outside of Europe or South America to reach the semi-finals of a World Cup. Meanwhile, Turkey confounded the odds to finish in third place – since then, they have failed to qualify for a World Cup.
It is perhaps the moments of individual brilliance that I remember the most. Miroslav Klose – the embodiment of a poacher striker – netted a hat-trick in Germany's 8-0 thrashing of Saudi Arabia; all five of his tournament goals came from his noggin! A few tournaments later he would go on to become the all-time record World Cup goal scorer.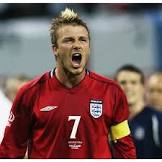 Then, in one of the great redemption narratives, David Beckham – England's poster boy of the tournament – scored a penalty that defeated Argentina in the group stage and ended decades of disappointment for England at the hands of their South American rivals.
Celebrations for England did not last long, though. In the quarter final, England were drawn against favourites Brazil: I remember watching this game in my classroom on a TV on wheels (yes, I was around for these; this should hopefully dispel the myths I am still a sixth former). A Michael Owen goal prompted belief that this could be England's tournament, before a Rivaldo equaliser sparked a resurgence for the Seleção. Heartache came in the form of a (fluke?) free kick. A 22-year-old Ronaldinho – perhaps still my all-time favourite player – stepped up from 42-yards out and floated the ball into the net, beyond the reaches of David Seaman (who, it was felt, ought to have saved it). To this day, I'm still not sure whether it was a mis-hit pass or a deliberate stroke of genius, but it remains a beautiful (if painful) goal.
Brazil were a tour de force: Cafu, Roberto Carlos, Rivaldo, Ronaldinho, Ronaldo – I'm not sure there will ever be as talented a squad. For me, the star of the tournament was Ronaldo – no, not that one – the 'real' Ronaldo. A horrific injury two years prior could, quite rightly, have ended his career. Yet, he made a remarkable comeback and entered the tournament with that iconic haircut and a point to prove. He ended as the recipient of the Golden Boot with 8 tournament goals, scoring against every opponent except, ironically, England. Brazil came out tournament winners, conquering Germany 2-0 in the final.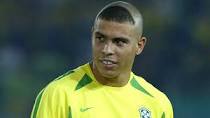 It was, then, a thrilling tournament. There was off the field excitement, too. One of the most memorable incidents involved Republic of Ireland's Roy Keane clashing with manager Mick McCarthy: Keane famously left the team's training camp after a heated argument. Keane's comments have been well-publicised but are perhaps best left out of a student newspaper (you'll all Google it anyway); Keane's teammate Niall Quinn described it as 'the most surgical slaughtering' he had ever heard.
For me, it was a World Cup that truly did ignite my passion for football. It resulted in one of my proudest achievements: completing the Panini 2002 World Cup sticker collection, as well as inspiring a love for the beautiful game that has endured. Even to this day, as I consistently outscore and embarrass Mr Clare in staff football, I am still, deep down, channelling my inner 'real' Ronaldo.
Thank you for reading.