Netflix Recommendations – Gray Holland
With the stress of mock exams behind us for the most part now (ignoring the terror that is results and feedback), I'm going to take this opportunity to recommend the best Netflix has to offer, so that you might be able to relax and enjoy some quality television when you're not busily using every moment to take full advantage of RHS' opportunities or studying that extra 2 hours that is so strongly suggested.
So here are my top 5 Netflix Originals, in no particular order, that you should be watching.
'The Crown'
Now don't jump to conclusions about this drama – its not the stuffy, dull, colourless B-Tech Downton that you might think – nor has it been overhyped by the media. Breathtakingly recreated, 1950's England has rarely looked as realistic as it does here. Claire Foy is intensely enjoyable to watch as Her Royal Highness, Queen Elizabeth, and as Lilibet – her nickname within The Family. Matt Smith, the 11th Doctor to any Whovians, positives shines as Prince Phillip, a more complex character than many I think would give him credit for. In such a transformative time in British history, this drama brings a level of humanity to the seemingly distant and traditional oldest generation of Royals. You may be used to seeing Wills and Kate out and about, but the young Elizabeth and Phillip raised their own eyebrows in their time, you just didn't know it.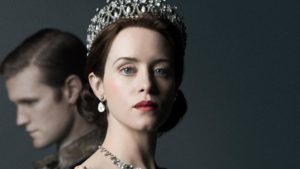 'Stranger Things'
Now, if you haven't seen this one yet – what have you been doing? Finn Wolfhard, Millie Bobby Brown and friends are seemingly inescapable – but for good reason. This show is seriously addictive (having binge watched all the episodes in 3 days myself, I can say this with some level of authority). Set in the 80's when parents were worryingly nonchalant, health and safety was less important, and when none of us were born yet, you might be forgiven for thinking that this show has nothing relatable for you – unless you happen to particularly like sci-fi and Dungeons and Dragons (guilty as charged, anyone working on a campaign?) However, there is much more to Stranger Things than just that. If you want a conspiracy drama – Joyce and Hopper have you covered. But if it's a coming of age story you're interested in, follow Nancy, Steve and Jonathon. All threads are interesting, but you need all of them to fully understand and enjoy the Stranger Things phenomenon.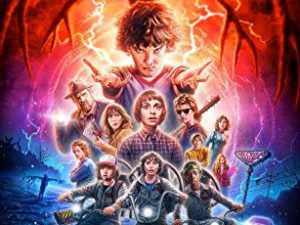 'Everything Sucks!'
Now this one certainly isn't for everyone. An American high school sit-com, surely that's very mainstream? I hear you say. But I have to disagree. Having watched this on the recommendation of a friend, I can assure you that I would've said the same thing, followed by rolling my eyes and crossing it off of any potential to-watch list that I was mentally compiling. However, I had just finished my last mock exam, and I couldn't think of anything else to watch – so I clicked play. Off-kilter comedy doesn't begin to cover it – nor does simple high school drama. Set in the 90's and taking a look at teen culture, coming of age and accepting yourself, this is an oddly heart-warming show. With a cast of relative unknowns, you can really get into the trials and tribulations of the lives of Luke, McQuaid, Tyler, Kate, Emaline and Oliver. None of them fit a distinct stereotype and you will be thankful for it. I don't want to spoil anything so I'll just leave this one here for you to get back to.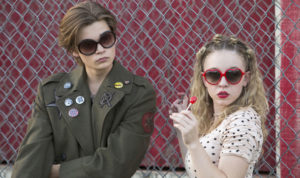 'Black Mirror'
If you haven't already started watching this series, then you're probably the type of person who is safe. 'Black Mirror', in case the title hasn't already given it away, is about society's dependency on our iPhones and our tablets – a dark reflection (pun intended) on what society may be like in the future if technological development continues at its current rate. Each episode is independent – giving Black Mirror a unique selling point in that it isn't telling a linear storyline over a season. This also means that there is a huge cast list, featuring lots of actors who you may recognise, from Domhnall Gleeson, AKA General Hux from the new Star Wars trilogy, to Jodie Whittaker, our 13th Doctor. This is one you may want to keep your eyes on.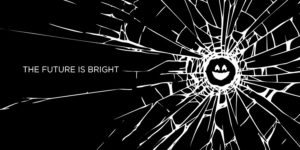 'The Good Place'
A recommendation straight from the man himself, Mr Hodson. While I admittedly have not seen this series yet, the premise of a rather immoral individual accidentally being sorted into a secular positive afterlife, a Heaven of sorts, is rather interesting and definitely high on my list of things to watch – so if you've seen it, please – no spoilers!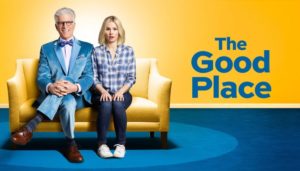 So, there you have it – my top 5 things to watch on Netflix (in amongst all your hard work and conscientious use of RHS opportunities, of course).
Get some downtime and have a watch.