The RHS Disco – Tom Heley tells us how it is…
The school disco, the closest an RHS student gets to a night out in a club for the next few years of their life. You get dressed up: themes, funky t-shirts… whistles?! In Year 9 you go up at 7pm on the dot. The party's getting going; you think, you're big enough now you're in senior school to start it off.
Fifteen minutes later you leave with the boys muttering that it's rubbish because no 'hotties' have followed you in. You chill back house for about an hour before you hear Tsnunami blasting out of Ivan Popovic's DJ 'lad-kit 2016'. Right, you think – this is it. You run up again… no one's there. Everyone's just standing outside.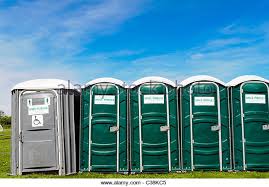 Nelson turn up, usually without shirts on or – if they are clothed – dressed up as life guards. Everyone runs in, Year 9's an' all; its getting messy, lots of shouting and cheering. Four minutes later it gets too hot. You head outside saying to the lads that just turned up outside, "Woooahhh, it's getting mental in there!" They run in, you run in because you're getting cold; four minutes and you're back out again. That's a total of 8 minutes you've spent inside, then it's Year 9 bedtime. You head back house saying you can't wait for next time…best night ever and all you've drunk is 4 full fat cokes before you hit the Jellicoe.
It's similiar in Year 10m it's just that you can laugh at the scrubs who have to leave at 21:15 and who aren't even dressed as a theme…HAH!  And then 20 minutes later Years 11 and 12 can laugh at the people who are leaving before they are, but most of the time the Year 13s are outside quietly muttering how the night was "bant" but not as "bant" as that night when they had three ciders and passed out in a port-a-loo at the Suffolk Show.
But the discos aren't just about seeing how many people's skulls you can crush in the mosh pit or trying to get with the girl you sat behind in your Year 10 history lessons.  It's nice to have a break from the average RHS weekend of "Manningtree grill and chill" and, after the watershed (10 pm), when Francois Roussouw can play explicit songs and the Jellicoe suddenly turns into an eerie green trap house, you've got to admit  it is kind of fun!