The Bubble's Entertainment Guide – Savannah Collis
After an unintentionally long break, the entertainment guide is back! Just in time for the small spike in covid cases so if you're isolating and don't know what to watch, look no further! If you're not isolating then well done you! All jokes aside, the entertainment guide has some great watches and reads for you this week to help unwind after a long day, enjoy! If you have any recommendations then do send them in to any one of our lovely editors, Mr Hodson/Miss Taylor-Payne or myself (5collis@royalhospitalschool.org).
Series:
Once Upon A Time
Rated 12+
What I thought would be a cringe and rather boring show is one that I have recently found myself obsessed with and frequently binge watching after prep. On Disney+ this series follows the dramatic and thrilling stories of fairytale characters but not how you know them, with curses, romances and working a cell phone 'Once upon a time' is my new favourite show at t he moment. Including interesting twists on certain characters, you wouldn't believe me if I told you about Little Red Riding Hood! This show has action, comedy, romance and some questionable visual effects in the earlier seasons, what more could you want? Bubble rating: 9/10.
After Life
Rated 15
After life is a show written, directed by, and starring comedian Ricky Gervais. It is about the struggles of a man after losing his wife, with his iconic dark comedic twist on it. He lives a quiet life as a journalist for the local newspaper. He somehow manages to turn a topic so heartbreaking into something hilarious. This show will have you crying and in stitches in all the right ways. It touches on other serious topics such as mental illness and suicide. 3 seasons with short episodes which flow seamlessly into each other, you will find yourself binge watching the show without even realising. Rating: 9/10.
– By J. Hawthorn, Year 13
Throwbacks:
Fight Club
Rated 15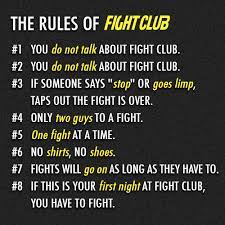 David Fincher's Fight Club is arguably one of the greatest films of the late 20th century. Although a quick warning: it's absolutely nothing like what you would expect (it's not really that much about fight clubs). Edward Norton and Brad Pitt star in this disturbing story of freeing yourself from the constraints of the modern world, with Norton's character (named simply The Narrator) discovering freedom from material possessions through Tyler Durden, a charismatic soap salesman who helps The Narrator to start an underground fight club. In all honesty, there are so many insane twists the plot is difficult to explain. I can't say a whole lot more without spoiling it, but I would mention that it stars Helena Bonham Carter and the late Meatloaf, and is a great watch for anyone who enjoyed films like Se7en or Taxi Driver. Would thoroughly recommend.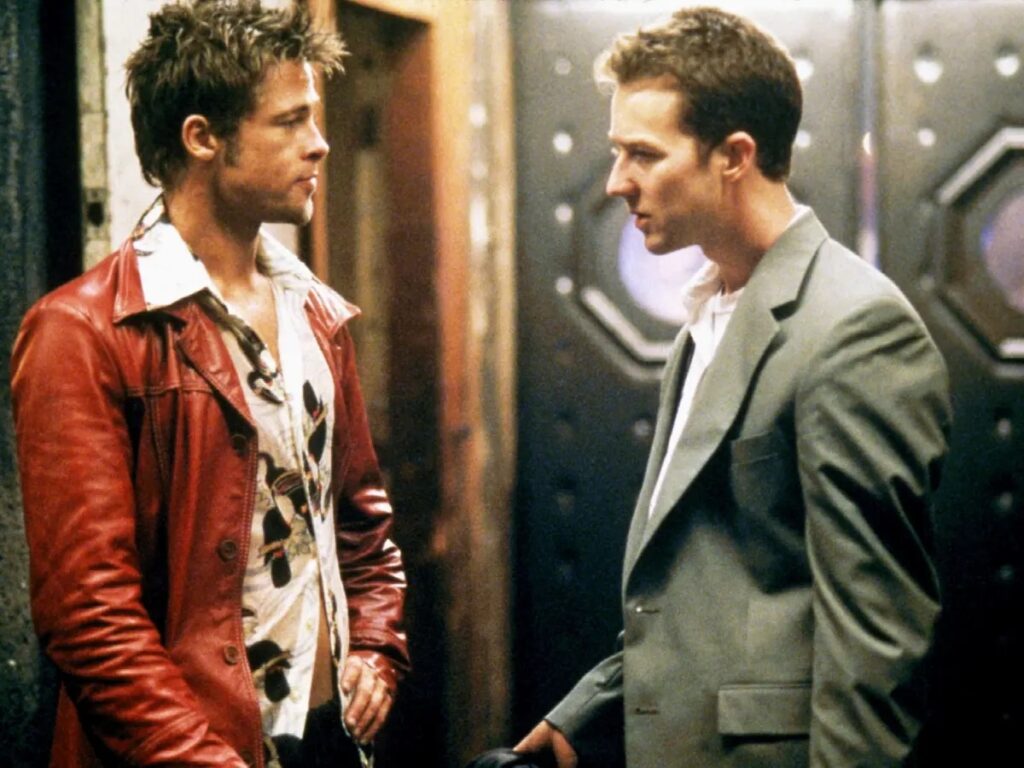 – By B.Warren, Year 13
Movies:
Encanto
Rated PG
The latest movie from the Disney franchise, Encanto is a fun and and wholesome film. If a magic family and catchy songs is your cup of tea then this is the movie for you. 'We don't talk about Bruno' and 'Surface Pressure' are my two favourite songs from the movie, I guarantee if you watch it you wont get them out your head. I loved the plot, the music, the characters but the ending was really not good in my opinion, it left me with lots of unanswered questions and not in a cliffhanger or suspenseful way, it was just annoying. Bubble rating: 7/10.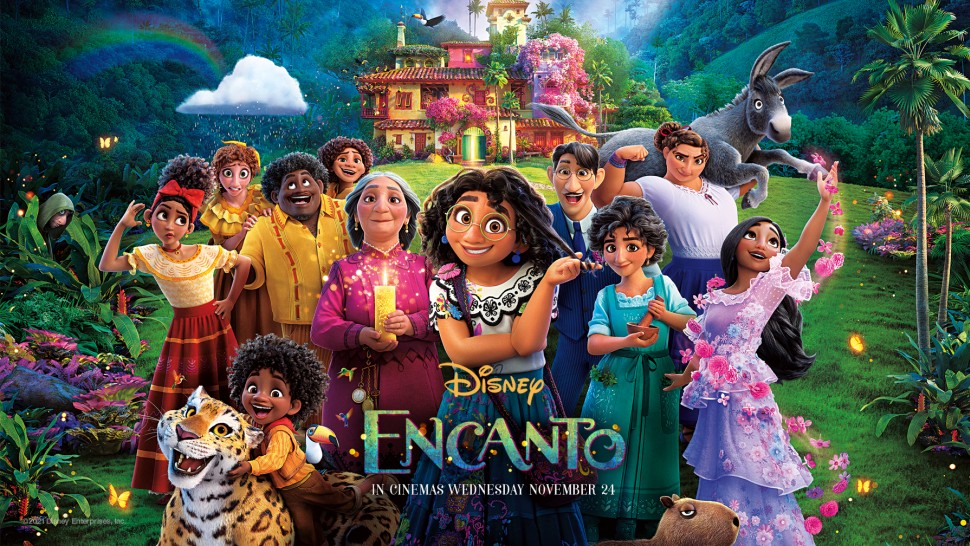 Spider-Man: No Way Home
Rated 12
Tom Holland's 3rd Spider-Man movie completes his trilogy. This movie has an incredibly thick plot, which is full of storyline, changing the course of the Spider-Man franchise forever. With the introduction of iconic villains into the MCU, this film will be loved by kids and adults (due to nostalgia) alike. The movie is about how Peter Parker can cope after being unmasked to the world. I think this movie is a masterpiece and one of the best MCU films to date. Rating: 10/10.