Disney Through The Decades – Mr Johnson
Last summer, in order to stave off lockdown boredom and armed with a new Disney+ subscription, I set myself the challenge of watching every Disney animated classics in chronological order, from Snow White(1937) to Frozen 2 (2019). Most of these I had seen before, but there were a few interesting new gems and I also enjoyed the opportunity to revisit films from my childhood that I probably hadn't seen since they were first released.
I am aware that many pupils already look to me as a trend setter in the world of fashion and that my array of snazzy jackets are a source of much envy. Given my influence in the world of culture, I thought that I would therefore also provide you with a definitive list of the best animated Disney films of each decade, from the 1930s to the present day. Before I begin though, I want to make one final thing clear: my list is completely correct. I have studied this question long and hard and there can be no argument with my opinion. If you disagree with anything I put here, then I am afraid you are just plain wrong.
1930s: Snow White and the Seven Dwarves (1937)
This is undoubtedly the only feature-length animated film Disney produced this decade and therefore wins by default. In fact, it was the first full length animated film ever made. I remember enjoying it a lot as a child but when I re-watched it recently I was struck by how slow-paced it is in the middle; Snow White's stay with the Dwarves drags on with one musical number after another and I found myself longing for the plot and action of Disney's later offerings. Still, it is undeniably important as the film which started it all.
1940s: Bambi (1942)
This decade contained the greatest number of films which I had never seen before. While I had previously watched famous classics like Pinocchio (1940), Dumbo (1941) and Bambi (1942), Disney also produced 7 other films this decade which were all compilations of shorter stories. With the exception of Ichabod and Mr Toad (1949), I had not seen any of these before. America's entry into the Second World War necessitated cutbacks at Disney's studio forcing them to reduce their output. These compilation films are generally characterised by weak plots and poor animation, although I did enjoy the ursine mating dance "Bears like to say it with a slap" in Fun and Fancy Free (1947). Although faced with little real competition this decade, Bambi is the clear winner. Nothing can come close to the emotional impact of the death of Bambi's mother, which still holds a powerful place in our culture today.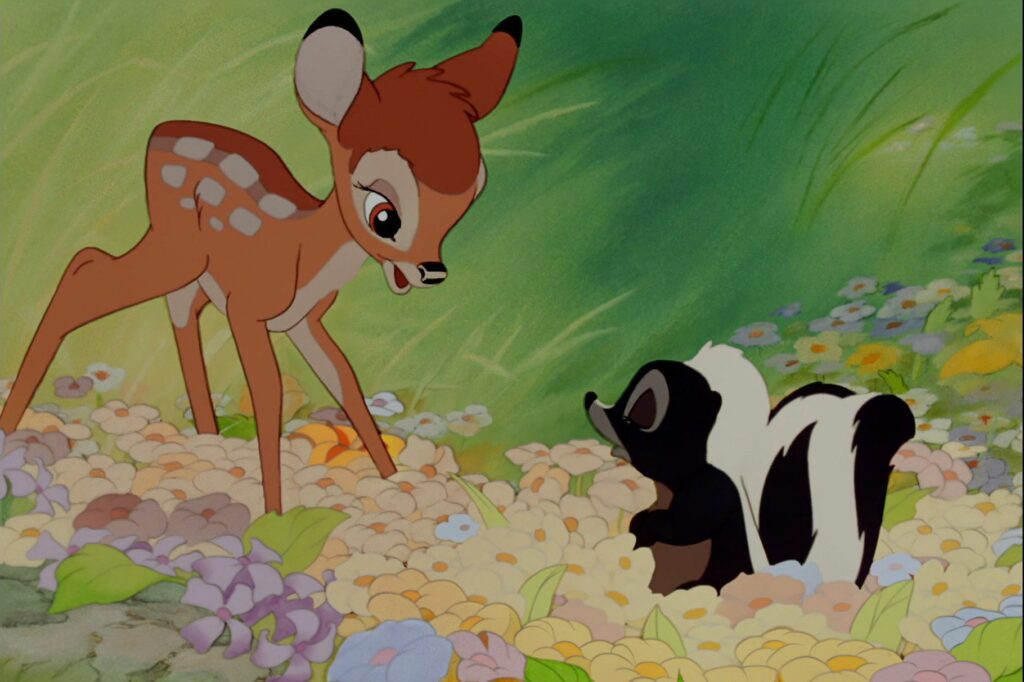 1950s: Sleeping Beauty (1959)
Thankfully, the 1950s saw a return to Disney's traditional fairy-tale-based output with Cinderella in 1950. However,, the winner this decade goes to another fairy tale: Sleeping Beauty. Although the eponymous princess only says 18 lines in the whole film – the fewest of any Disney princess – I still enjoy the bickering of the three fairies, the malevolence of Maleficent and I simply adore the song "Once Upon a Dream".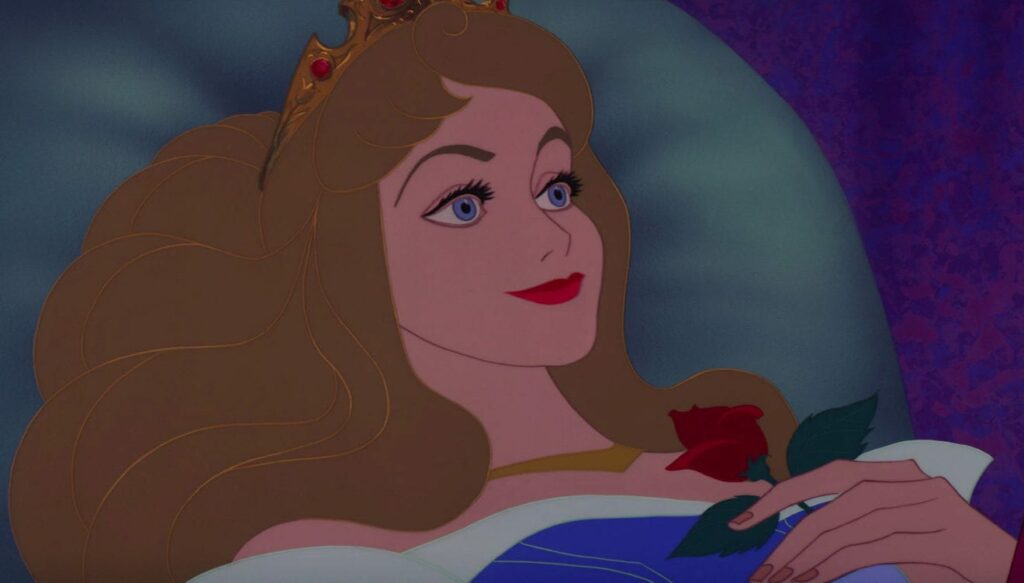 1960s: The Jungle Book (1967)
This decade contains the least competition as Disney only released three animated films: 101 Dalmatians (1961), The Sword in the Stone (1963) and The Jungle Book(1967). The Jungle Book was the final film Walt Disney worked on before his death and remains a high point for me among the entire Disney canon for its mixture of charming plot, unforgettable characters and catchy tunes. John Favreau's live action remake from 2016 is also the only one of these modern re-imaginings that I actively like.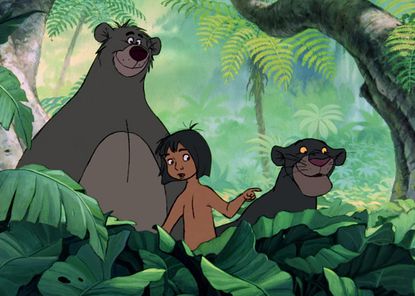 1970s: The Aristocats (1970)
The next two decades saw what was widely believed to be a downturn in the quality of Disney's animated films until The Little Mermaid kickstarted what is now known as the Disney Renaissance in 1989. That said, it took me a really long time to decide whether to award this decade's honour to The Aristocats (1970) or Robin Hood (1973). I enjoy both films immensely, but in the end I feel that The Aristocats is a more memorable film. I couldn't even name any songs from Robin Hood, though I could probably sing the entirety of The Aristocats(not that you'd want me to…)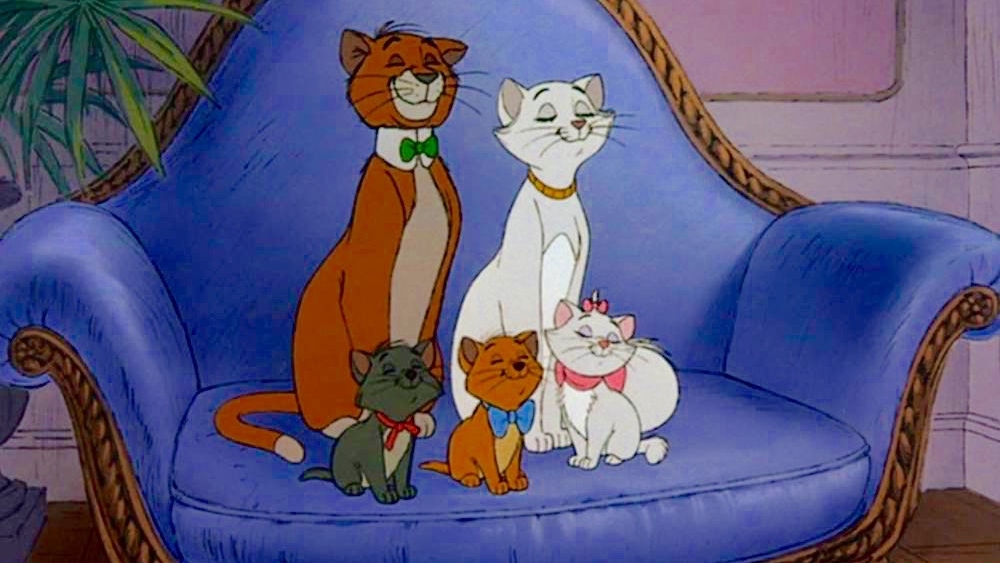 1980s: The Little Mermaid (1989)
There really can be no other winner from this decade, even though the other films from the 1980s are not as bad as their reputations – including the much-maligned The Black Cauldron (1985). However, none of them come close to The Little Mermaid(1989), which saw Disney return to what it does best: adapting fairy tales. It helps, of course, that I adore Hans Christian Andersen, the Danish writer of the original story. At university, I even wrote an as-yet-unperformed play, exploring Andersen's reasons for writing the story and how it reflects his own Queer identity. While Disney expunged much of this subtext, it remains a fabulous film and in Ursula and "Poor Unfortunate Souls" we undoubtedly have the most fun Disney villain and the best Disney villain song.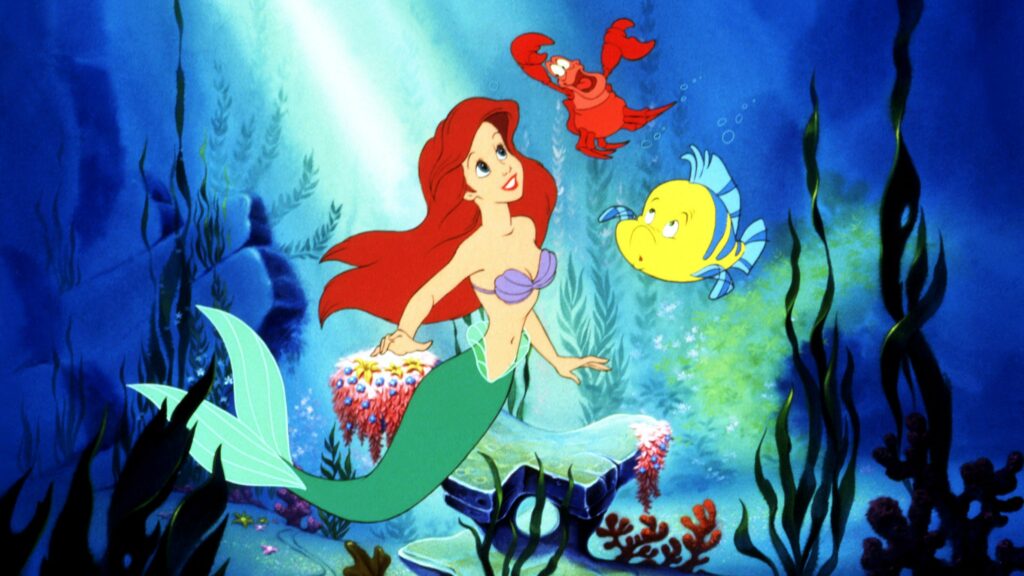 1990s: Beauty and the Beast (1991)
I'm sure many of you expected the classicist to choose Hercules (1997) and while it has some clever references which I enjoy, Beauty and the Beast (1991) has been my favourite Disney film for as long as I can remember and that's not going to change now. Despite stiff competition from Aladdin(1992) and The Lion King (1994) which makes me think this decade is going to be my most controversial choice, no-one can persuade me that Beauty and the Beast is not the best Disney film of all time – let alone the 1990s. From an early age, I saw myself in Belle and her love of books and then there is the unrivalled romance of Angela Lansbury singing the title song. Words cannot express how much I love this film, which was the first animated film ever to be nominated for a Best Picture Oscar. Even now, it remains my go to movie when I'm feeling ill and want the comfort of being returned to childhood.
(For this decade, I feel I must also mention Tarzan (1999) which I don't think I've seen since it was first released in cinemas when I was five years old. It was a revelation and I'm surprised how much I enjoyed it).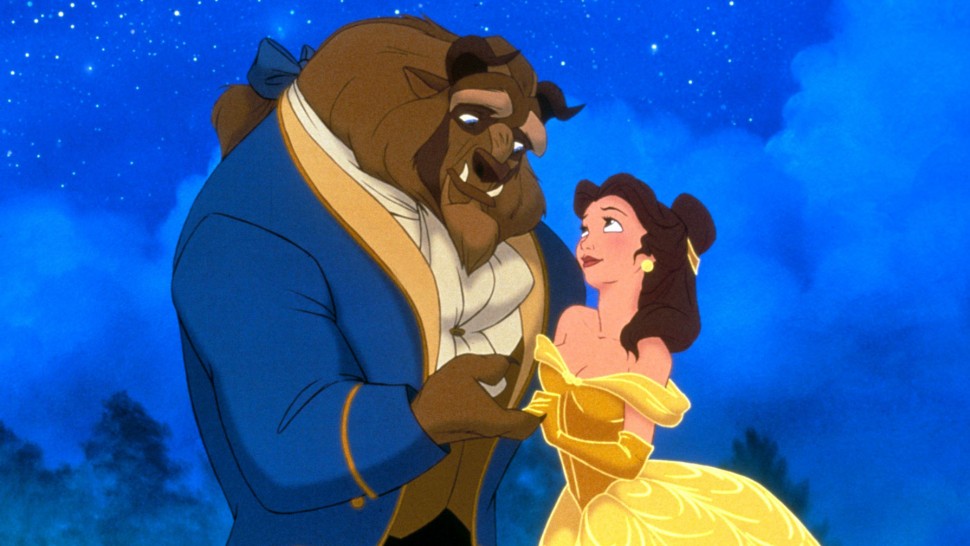 2000s: Lilo and Stitch (2002)
While, on re-watching, the 1970s and 80s may not deserve their reputation as a low point in Disney's output, the 2000s definitely do deserve such a reputation. Home on the Range (2004) and Into the Wild (2006) are so bad that I had not even heard of them before, despite being the perfect age when they first came out. (Thank God Pixar produced such good films this decade like Finding Nemo (2003), though they are not eligible for this list). In fact, only two Disney films are really in contention for this decade: Lilo and Stitch(2002) and The Princess and the Frog(2009). Despite Tiana's importance as the first African-American Disney princess and the chills I remember getting when I first heard Dr Facilier sing "Friends on the Other Side", Lilo and Stitch's heart-warming combination of silliness and sentimental message about the meaning of family ("Ohana means family; family means no-one gets left behind") mean that it wins out in this decade.
(As a side note on this film, when I was in year 13 we had triple Further Maths on a Monday afternoon. Our teacher used to stop half-way through for a 10 minute break, during which we'd play Pointless. As an answer, Lilo and Stitch once go me a pointless score).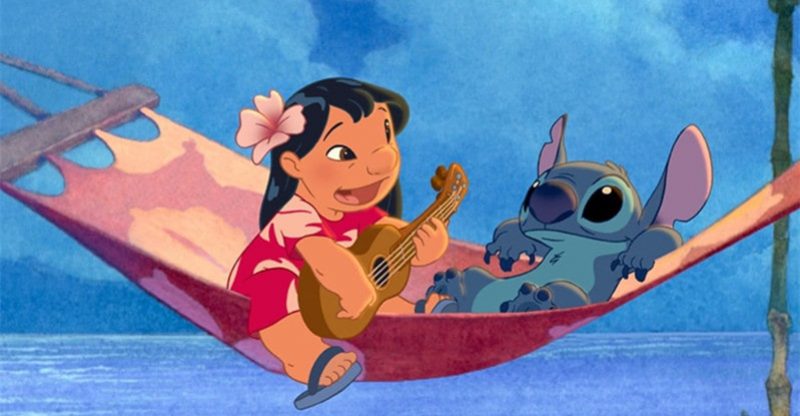 2010s: Big Hero 6 (2014)
This is another decade where it is particularly hard to choose, from the box office behemoth that is Frozen (2013) to the beautiful simplicity of Moana (2016). However, none of them are as good as Big Hero 6 (2014). Beginning with Bambi (1942), Disney films have a history of showing us characters dealing with grief: from Simba mourning Mufasa to Anna and Elsa dealing with the loss of the parents. None of them does it so well as Big Hero 6 and its depiction of Hiro's grief after the death of his brother, Tadashi. All this wrapped up in a gripping superhero movie? Yes please! I shall never fist bump anyone in the same way again…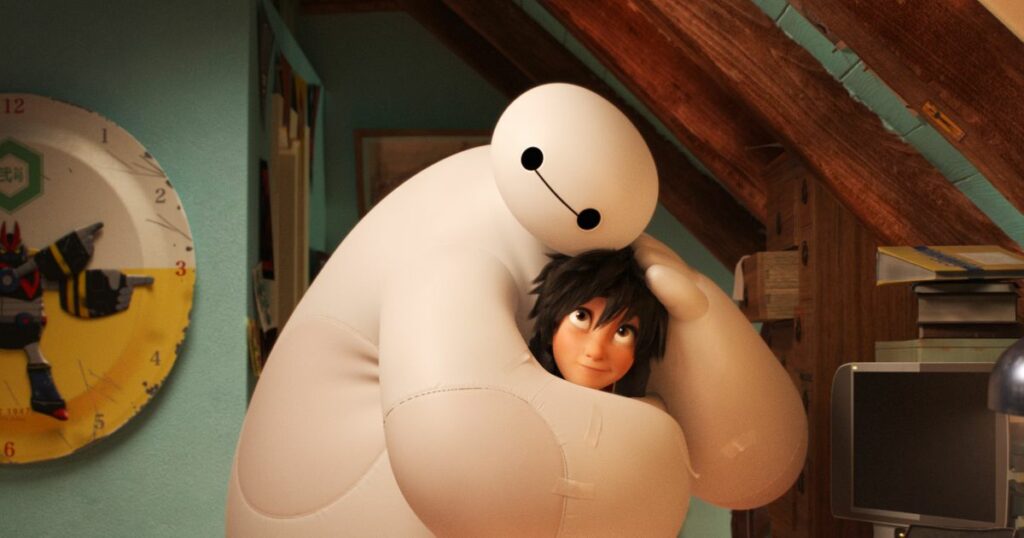 2020s: ???