What do different parties want? – Esme Peters
A brief outline of what the 5 main English parties want. So examine, research any queries further and don't just vote Brexit because you liked it when Rupert promised free Fortnite…  
Conservatives – Boris Johnson
Top priorities
Bring back the Withdrawal Agreement Bill to Parliament before Christmas to achieve Brexit by the end of January
£20.5 billion additional funding for the NHS in England by 2023-24, 50 million more GP appointments and 50,000 more nurses
20,000 more police officers over the next three years in England and Wales
No rises in income tax, National Insurance contributions or VAT
Introduce an Australian-style points-based immigration system, which treats everyone equally regardless of where they come from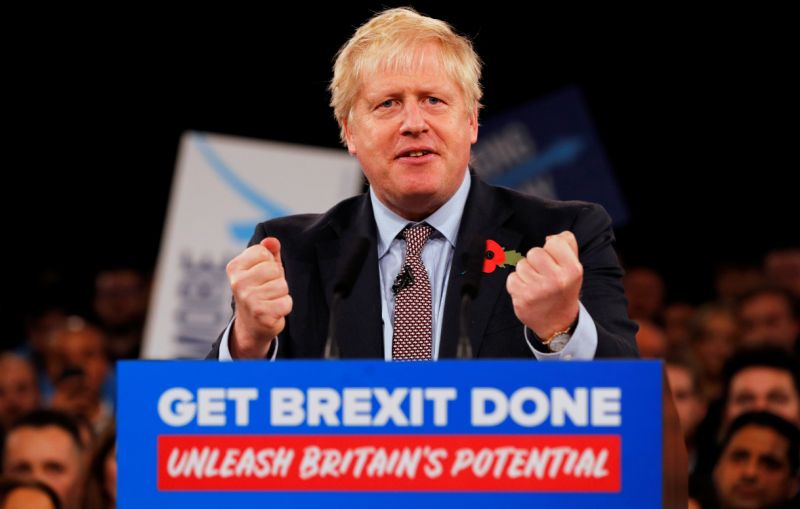 Labour – Jeremy Corbyn
Top priorities
£400 billion national transformation fund, including £250 billion for energy, transport and the environment, and £150 billion for schools, hospitals and housing
£75 billion for 100,000 new council homes a year by 2024 and 50,000 affordable homes a year through Housing Associations
Free full fibre broadband for every home and business in the UK by 2030
£10-an-hour minimum wage for all workers
Hold another referendum on Brexit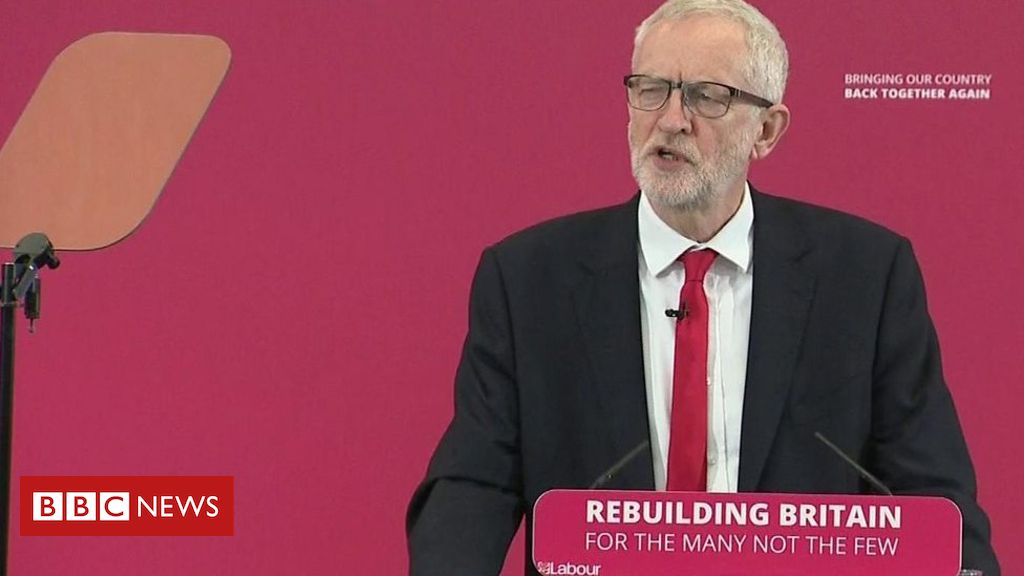 Liberal Democrats – Jo Swinson
Top priorities
Stop Brexit, which the party argues will release money to be spent on public services over the next five years
£20 billion a year for five years to tackle climate change
1p rise in income tax to invest in health and social care, allowing the NHS budget to be increased by £26 billion a year by 2023-24
Recruit 20,000 more teachers and increase schools funding by £10.6 billion a year by 2024/25
£130 billion investment in infrastructure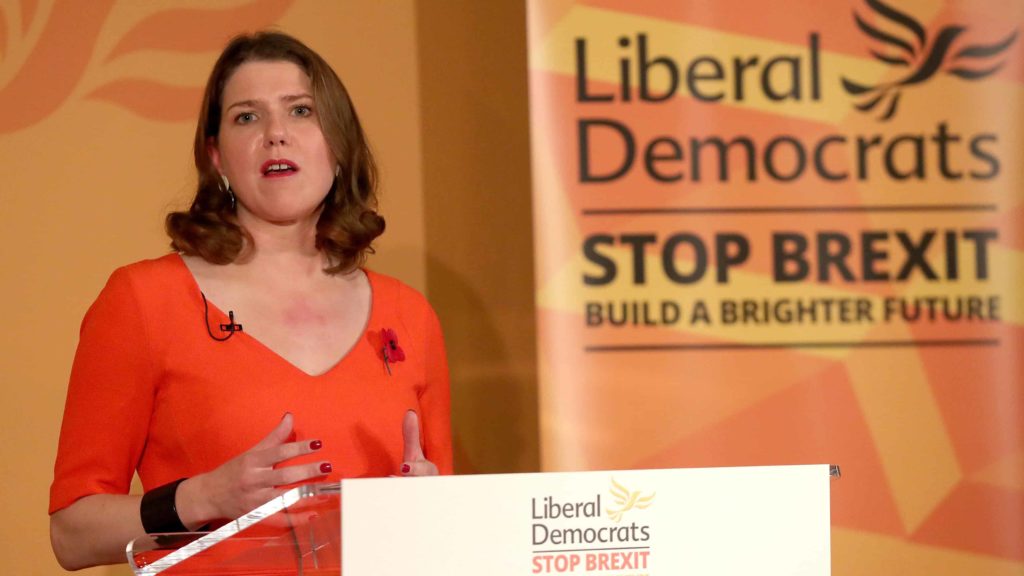 Green Party – Jonathon Bartley & Sian Berry
Top priorities
£100 billion a year for a decade to tackle climate change – mainly paid for by borrowing
Net-zero carbon emissions in the UK by 2030
Pursue a "green new deal" including a "structural transformation" of the way the economy works
Create more than a million new jobs through green investment
Introduce a People's Vote Bill to implement another referendum on Brexit – will campaign to Remain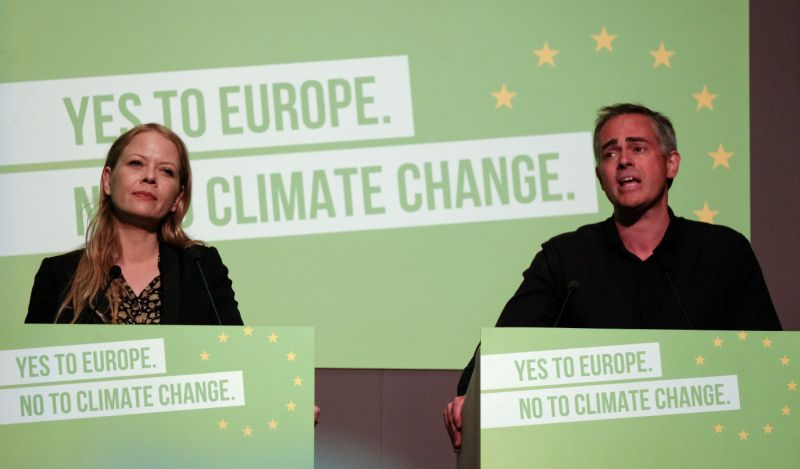 Brexit Party – Nigel Farage
Top priorities
Leave all institutions of the EU and restore the primacy of UK law
Negotiate a free trade agreement with the EU, similar to the deals the bloc has with Canada and Japan, with a new deadline of 1 July 2020
Leave the EU and move to World Trade Organisation trading rules if a free trade agreement cannot be struck
£200 billion spending programme on infrastructure, wi-fi and services for young people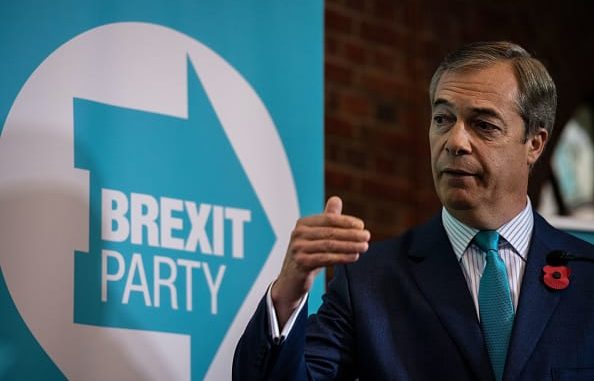 Voting for what and who you believe in, and being able to make up your own mind a part from your parents, is a vital part of growing up. What I have sought to do here is outline main policy promises, but campaign and parties are so multiple layered the best way to sort in your own mind is to decide what issues matter to you – and then which party addresses these best. For example I know that I prioritise climate change over Brexit and therefore while I have my reservations with the democratic-ness of their Brexit policy in my eyes their climate and social justice policies are enough to sway my vote in that direction.
The Liberal Democrats mention climate related phrases 227 times in the manifesto, Labour 209 times, Scottish Nation Party 142 and Conservatives a mere 72 times. This is very telling of the parties prioritisation of the issue. You should vote based on the world you wish to see, while also bearing in mind the plausibility of such promises. For example one may wonder where Jezza C plans to cook up 400 billion from, jokes about money forests and the conspiracy he's actually a drug lord aside, where is he actually going to get this money from without bankrupting the country and plunging us into almost certainly decades of debt. Just a thought.
So vote Lib Dems y'all!!!!!!!