Christmas movies to watch this year- Jessie Jordan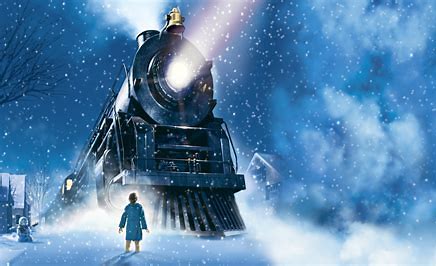 A timeless classic surrounding the annual Christmas mystery- Does Santa exist? Following the journey of one boy to the North Pole (via the Polar Express, funnily enough) to Santa's factory. The creepy animation is perhaps the only off-putting factor, but all in all is a great movie to watch with family and a good old cup of hot chocolate.
Christmas with the Kranks (PG)-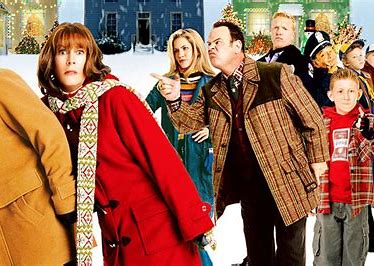 Thinking of cancelling Christmas because COVID will ruin it anyway? This movie will explain why you shouldn't do that, as one couple decide to skip Christmas whilst their daughter goes travelling. Seen as the grinches of the neighbourhood, the Kranks must tackle peer pressure of Christmas spirit (and some dodgy Botox botches!) as this movie develops into a very, very Christmassy film.
Dr. Seuss' How the Grinch Stole Christmas (PG)-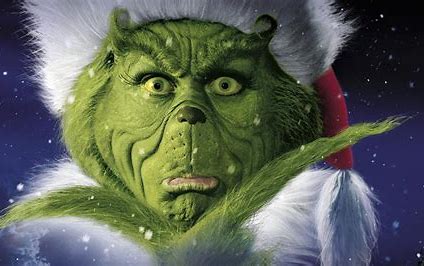 If you haven't heard of this movie, you must definitely be a grinch! Jim Carey was a great part of my childhood Christmas nightmare, with his creepy green hands and not particularly pleasant face. His hatred of Christmas is matched by Cindy Lou's Christmas spirit, who tries to discourage him stealing Christmas from all of Whoville.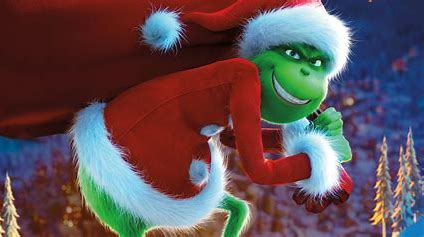 Following Jim Carey's spectacular presentation of the Grinch, Benedict Cumberbatch gives us his two pennies worth by being part of the recent animation of the grinch- much less creepy in my eyes!! This does practically follow the same plot as How the Grinch Stole Christmas but is still a great watch!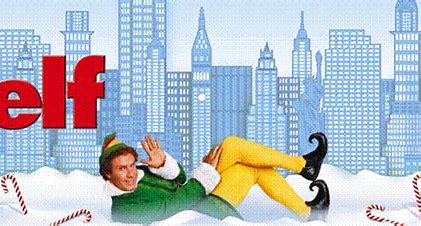 This overtly friendly elf just wants to meet his father this Christmas. Buddy the Elf is enlightened to a New York Christmas- perhaps not quite as glamorous as in the North Pole- but must find his father to help him get off the naughty list. Buddy discovers what coffee tastes like and realises sugar on spaghetti is not the norm in America.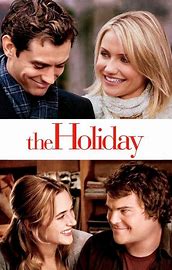 The Holiday follows the story of two women 6000 miles apart, both suffering from heartbreak. They decide to do a house swap over the Christmas holiday, one travelling to America, and the other to England. This classic romcom style movie is a perfect Christmas movie to watch (even though it is 2 hours and 16 minutes long!).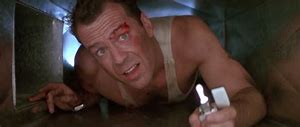 A more controversial choice- does it count as a Christmas movie just because its set at Christmas time? I believe so, and so it is a part of my movie recommendations! If you are a bit bored of the classic romantic Christmas movie, Die Hard is nothing short of action as a NYPD officer attempts to rescue his wife and her workers from a German terrorist group. Yippie-Ki-Yay!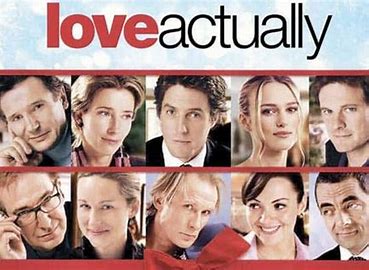 My all-time favourite Christmas movie (unfortunately not suitable for all audiences!) that consists of a multitude of Christmas stories. It might be a bit gooey and romantic, but I will never forgive Alan Rickman for his despicable actions in this movie. A classic romcom, including Hugh Grant and Colin Firth, what's to dislike? The following of each person, and interlinking each story is a very clever take on