Horror at the Grand Prix – Frankie Stenning
Driving is dangerous, let alone driving at speeds of around 130 mph. The dangers of it were horrifyingly shown to the world on Sunday in the Bahrain Grand Prix.
After just a few laps of the 57-lap long race, Romain Grosjean drove his car into the side of the track seeing it split in two and go up in an explosion of flames. A horrible accident to watch at the track or on the couch at home; one that has not been seen for many years due to health safety improvements.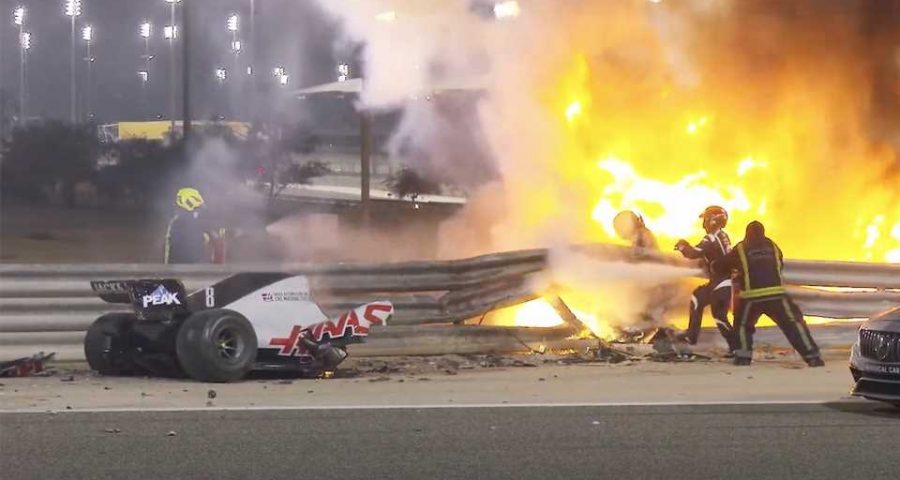 The team doctor charged into the flames to help Grosjean escape – who only suffered with severely burnt hands. Before 2018, it is likely he would have died from such a horrific accident. The addition of the halo to all formula 1 racing cars protects the head of the drivers from flying debris, or in Grosjean's case the barrier.
The halo is a newer safety method alongside a carbon base which protects the driver from the floor is the car splits. These were essential, alongside the three layers of fire-proof clothing Grosjean wore in ensuring he survived with fairly minor injuries.
Grosjean is planning on driving again in formula 1 in the next couple of weeks.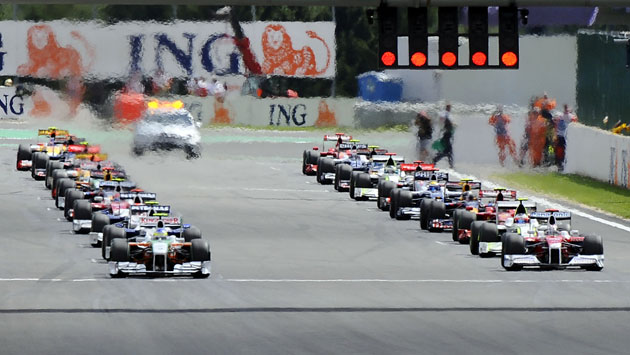 In the Bahrain Grand Prix, it was not only Grosjean who was forced to retire from the race. Lance Stroll was flipped in the early stages of the restart of the race after the barrier was fixed and all the debris from Grosjean's car was removed. The final man to be forced to leave the race was Sergio Pérez in the final 2 laps. He was in third place but unfortunately his engine set on fire due to overheating – a fire that was very minimal in comparison to the explosion of Grosjean.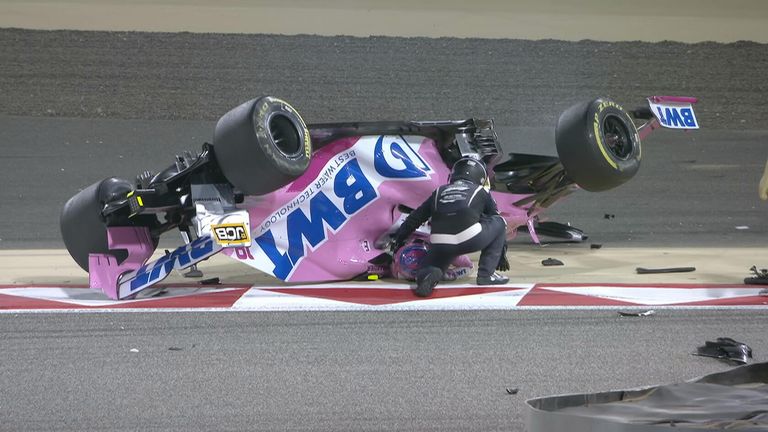 In other F1 news, Lewis Hamilton will not be racing in this week's Grand Prix due to testing positive for Covid-19. He will be replaced by another British race car driver, George Russell.