Black History Month Bulletin Three: The story of Albert Johansson
The 1965 F.A. Cup Final was between Liverpool and Leeds United. It marked a significant event in football history as Leeds United fielded Albert Johansson-the first black player to appear in a Wembley F.A. Cup final.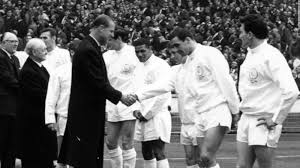 Here is a picture of Albert Johansson in the pre match line up after shaking hands with Prince Phillip.
This was a time when, if you were offering rooms to rent, you were able to put signs in the windows saying 'No blacks or Irish.' The first Race Relations Act, which stopped this, wasn't put into law until the next year. Also crowds were used to seeing mainly all white teams. Racism from the stands and on the pitch was a regular occurrence. One of the greatest players of all time, George Best, later said "Albert was quite a brave man to actually go on the pitch in the first place."
It was a sad reflection of the times that, although Johansson had flourished in second tier football, when Leeds reached the top division and the Cup Final his form deserted him. The Leeds captain of the time, the late Billy Bremner, when interviewed after Johansson's death, tellingly said "Albert had no confidence. He could play, but it was as if Albert couldn't believe it was happening to him, as if he thought a black man wasn't entitled to be famous."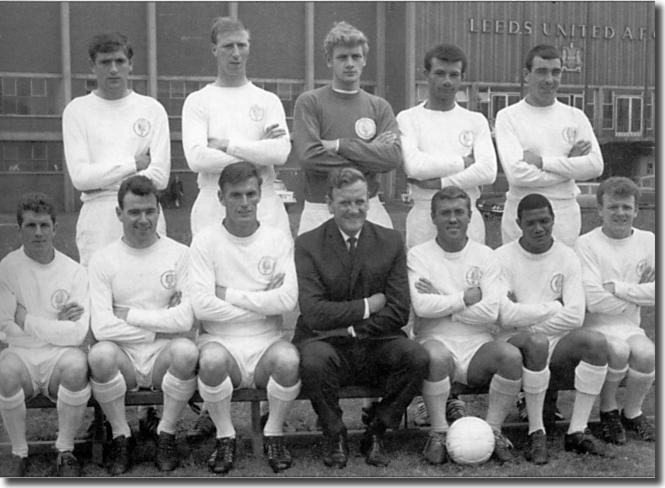 Albert Johansson left Leeds in 1970 and retired completely from football in 1972. The pressures of being in the spotlight drove him to alcoholism and he eventually died alone in his council flat in Leeds in 1995, having shunned offers of help. Most of his team mates from the line up above played at International level, but racist times eroded his self belief so he never fulfilled his potential.