Detention: FOR/AGAINST – Adam Smith/Mr Dixon
Why the Detention System is Fundamentally Flawed – Argument by Adam Smith
For those of you having to endure the dreaded email from iSAMS bearing 'behaviour and conduct' as the heading will understand how everything in your life stops until your iPad stops lagging and reveals the email in its entirety. For those of you staying on the right side of the fence, there is no such worry for you with the 'Bene' in the record category, but those of you on the left-hand side of the fence of the pupil handbook: the description will be one of the school's detentions. Now to start this off I would like to emphasise that I am not wholly condoning the use of punishment in the education system before the SMT in their entirety try to silence me like tyrannical soviet leaders, but I am simply stating with fact that the detention system is flawed in a huge majority of cases. (Psychology department praise entered here).
From the school's point of view the detention system (be it departmental, Friday or Saturday detentions) is there to act as a deterrent for breaking one of the school's endless rules, and in the majority of cases pupils they will stop and think – 'if I do this get caught, I could face losing my Saturday evening'. And to punish the pupils for things that should be punished. And albeit that this works as a deterrent to stop some of our community facing the humiliation of standing outside of the Second Master's office on a Saturday to explain their remorse for their actions, BUT clearly this isn't working. As some of the teachers state it is the "same 4 in detention week in week out" and this draws the question; if the detention isn't helping change the path of these pupils, then the school has to change its approach.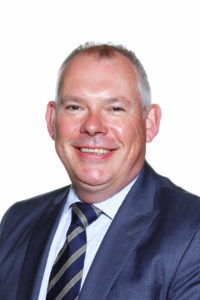 'Rules are made to be broken' is a very dangerous lifestyle motto to live by, but the truth that we knowingly break the rules, sometimes the same one a number of times and the school uses the same punishment each time, to have the pupil back in that chair explaining their same remorse for their actions and receiving the same punishment creates a cycle that doesn't seem to break. UNLESS change is made. Restorative justice is a relatively new approach used in the judicial system as an alternative to institutionalisation of the individual, where they are put face to face with the victim of their actions where a conversation lead by a mediator to explain the pain that they have caused to the victim. This is seen (in the wider community outside of the bubble) to have had a batter impact at stopping the recidivism rates (re-offending rates). My suggestion (1) is that if both sides are put together to explain their actions (as John Wells explained to us in his moving Prefect Thought of the Week ) can have a far more wide reaching impact on both sides, and possibly stop the re-occurrence, rather than just chucking them into detention and hoping for change to occur by writing an essay they are forced to write about to pass the time.
Another reason(s) for the breaking of the rules is that we don't always understand "why they've got to ruin our fun" and the reasons for the rules put in pace, but the truth is they are there for a reason. And despite you not agreeing with them, we have to abide by them.
Suggestion (2) is that for some cases the actions of the perpetrators should be explained to why they are wrong, and what they could have done instead in a sort of relaxed counselling session, rather than the traditional approach of straight into detention or a minor heated discussion before the inevitable detention.
As said above, I'm not wholly against the punishment system, I have just found a flaw and the potential solution to that flaw; some food for thought.
Response – Mr Dixon
I'm grateful to Adam for writing his piece on detention. While I don't agree with some (OK, quite a bit) of what he has written, I am very glad that he has chosen to engage on this important topic. Far from wishing to silence pupils, I hope that members of our community will recognise that we try very hard as a school to listen to pupils and hear what you have to say. We do this in all sorts of ways such as through the School Council, Prefect Meetings, House Councils, e-Council, Food Committee and pupil questionnaires.
While I agree with Adam that part of the intention of detention is to act as a deterrent, it also hopefully has a restorative element to it. For example, pupils are expected to use the time to make up for missed or inadequate work or to write reflectively about what they have done wrong in the hope that this will help them see the error of their ways and not end up back in detention again.
If Adam was right and it is only, "the same four in detention every week," then, arguably, the deterrent appears to be working well for the other 746 pupils in the school. If our system is working for the vast majority, why does the school need to change its whole approach? I don't agree, however, that most pupils abide by the rules because they fear being put in detention. I think they choose to follow the rules because they understand that the rules are there for good reason and following them is the right thing to do. Most of us don't think, "rules are made to be broken," however cool that may sound. And those who do break our rules tend to grow out of it sooner or later: it is rare for pupils in senior years to receive any detentions at all, let alone repeatedly.
While Adam is right that there is a very small minority for whom detention does not appear to have the desired effect, the assertion that "the same four are in detention every week" is simply untrue. The school keeps a record of pupils' detentions and anyone receiving three Friday Detentions or two Headmaster's Detentions in a term meets with me to discuss the reasons. As we approach half term, I am happy to report that no pupil has yet reached that threshold this term.
I wholeheartedly agree with Adam that there is a place for restorative justice in our system. This is particularly pertinent in cases of bullying and happens already where the victim agrees. He is also right that administering the same sanction where misdemeanours are repeated is ineffective. That is why we operate systems which escalate sanctions for
repeated offences such as for drinking and smoking or VPNs. Like Adam, I feel that talking to perpetrators to explain why they are wrong is important and that is exactly what happens on Saturday mornings when I see the pupils who are in detention that evening or when I see those who have accumulated several detentions.
All in all, I think I agree with Adam more that I thought I was going to: or is it that he agrees with me but didn't realise?
Finally, when it comes to ruining your fun: why else do you think we all went into teaching?