10 predictions for post-referendum Britain – Mr Hodson
PREDICTIONS
If Vote Remain wins:
David Cameron will magnanimously offer Michael Gove and Boris Johnson roles in a reformed cabinet: 'Banana Uniformity Minister' and 'Minister of Loyalty and Self-Sacrifice', respectively.
Labour leader, Jeremy Corbyn, will emerge as a more threatening opponent to Prime Minister, David Cameron, claiming that the only reason he made less impact in the referendum campaign than Keanu Reeves does at the Oscars, was because he didn't want to risk mobilising Labour voters, who can't be trusted to vote sensibly anyway (even he is losing faith in his own leadership).
Iceland, France Germany and Belgium will do the only honourable thing: let England win Euro 2016 – beating Germany on penalties in the semi. Roy Hodgson will claim the success was down to his ingenious system, in which no one has a set role or necessarily understands how they fit into the team's wider tactics, and the creation of clear chances is frowned upon as an extravagance.
On receiving news of victory in the early hours of Friday morning, David Cameron will immediately call the Queen to apprise her of the good news. She will not only 'purr', but meow gleefully.
Mr Griffiths will abandon Sunset rehearsals, instead instructing the school how to form on the parade ground in the shape of Hermann Van Rompuuy's facial features.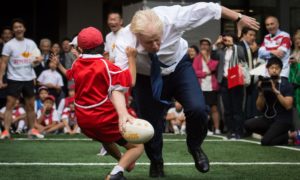 If Vote Leave wins:
Boris Johnson, Gove et al will demand that David Cameron immediately stand down as Prime Minister. When he testily encourages them to 'back off' (or similar), Boris will drag 'Cameron Minor' from number 10 by his leg in scenes reminiscent of the 1978 Eton Wall Game inter-house final.
Even the most heavily bearded, north London-'est' communist academics of the Labour movement will be heard to mutter, 'I'm not sure the Jeremy Corbyn joke is actually all that funny anymore.'
England will bow meekly out of Euro 2016 to a Gylfi Sigurdsson free-kick. Roy Hodgson will subsequently blame the defeat on the fact that Jamie Vardy, guilty of missing two gilt-edged opportunities late on, was struggling to come to terms with the prospect of a less culturally varied Britain. And had mislaid his nicotine patches.
David Cameron will obstinately avoid making contact with the Queen to discuss Britain's constitutional future, for fear that she will 'bark' at him.
The Honourable Nick Jellicoe will be politely told that the RHS Speech Day gig is no longer a go-er, to make way for the only desirable speaker under the circumstances: man of the people, pint-supper extraordinaire and general turd, Nigel Farage. Overseas students will be seated on the far right of the marquee (ironically), slightly outside of Farage's line of vision.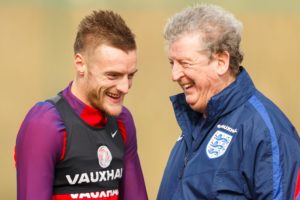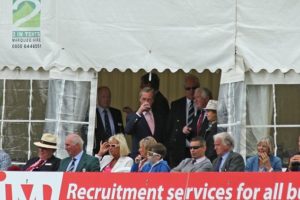 Farage wets his whistle prior to prize-giving.