Formula 1 2021 season – Matt C & Archie L
What is Formula 1?
Formula 1 is the highest class of international racing and has been around since 1950. An F1 season consists of a series of races, aka Grands Prix, across the world. The results of each race are evaluated using a points system to determine who will win the two annual World Championships: one for the driver and one for the constructors.
After the Qatar Grands Prix, I caught up with Archie and Matt, our local F1 professional, to ask them a few questions.
Yuki Tsunoda's Rookie season
In F2, the young Japanese driver finished 3rd and got into F1 through the support from Honda, a Japanese based company who provide engines for Red Bull and Alpha Tauri. Yuki started his premier season in Bahrain achieving P9. This is a rare achievement as it is uncommon for first-time drivers to score points in their first race. Unfortunately, after Bahrain, it went downhill. Yuki's teammate, Pierre Gasley is in his 5th year of F1, 9th in the Championship (in arguably the 7th worst car on the grid), and consistently scores P6 and above in qualifiers. Yuki, however, has only scored 20 points across 20 races which is an average place of p10, but he has jumped from F4 to F1 in the space of 3 years so there is lots of room for improvement and growth. His honourable mention of the season is his defending against the incredibly fast Mercedes of Lewis Hamilton at Turkey which lasted around 9 laps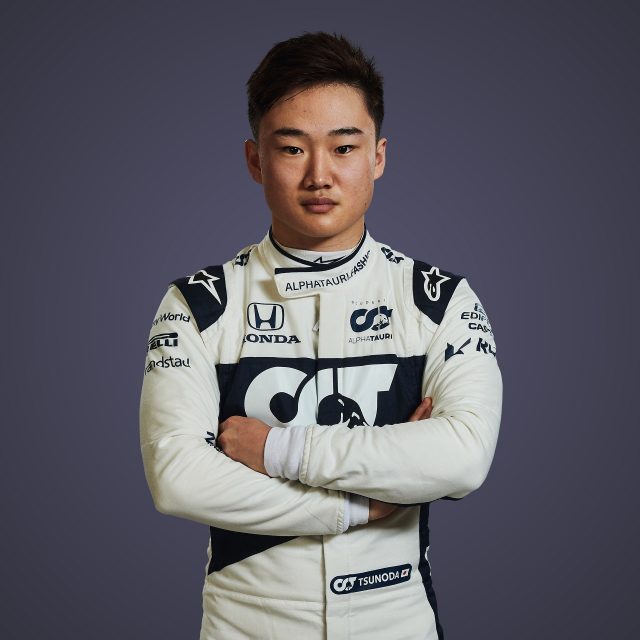 Guanyu Zhou
Guanyu Zhou will be joining Valterri Bottas at Alfa Romeo to replace Antonio Giovannazi. The young driver will be the first Chinese driver ever to be in formula 1. There are also rumours that Zhou is paying £30-million in sponsorship deals to join Alfa so he is being called a 'par-driver'. Although this isn't to say that Zhou doesn't bring a lot of talent. His most notable achievement to date are: his win in Monaco and sitting P2 in the F2 drivers Championship 40pts behind Oscar Piastri, another name we may see in formula 1 in the future.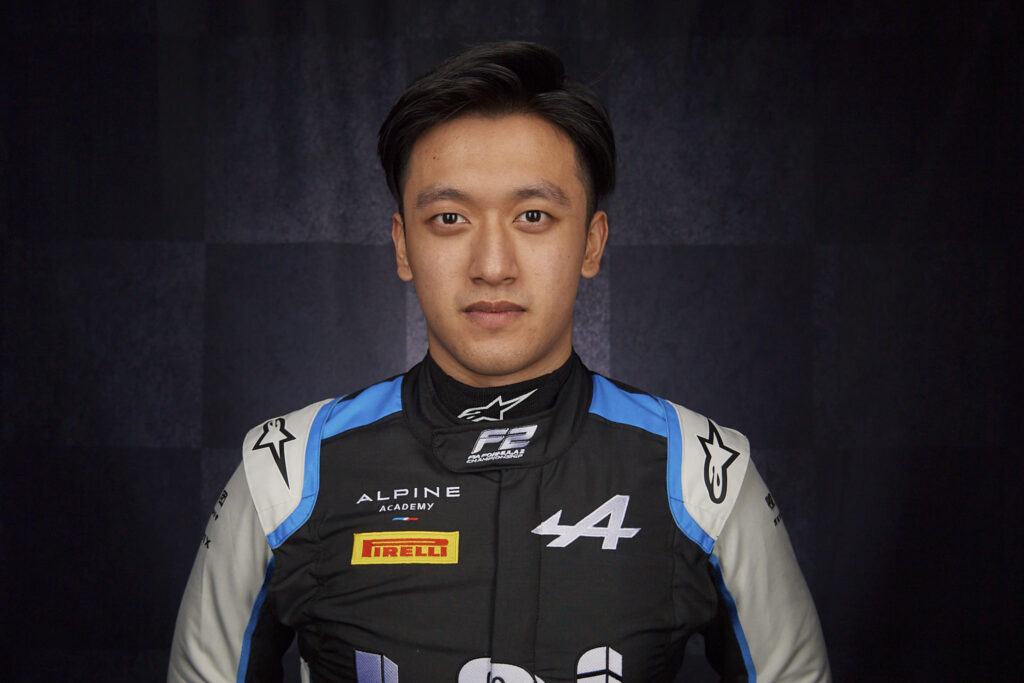 Redbull -vs- Mercedes
Redbull and Mercedes started off the season very close with Redbull's car slightly faster. After Turkey, Mercedes put upgrades in place that caused their car to outperform Rebull's. Unluckily for Redbull, the most recent circuits cater towards top-line speed, favouring Mercedes, unlike cornering causing a 5 points difference in the Constructors with Mercedes in the lead. At the start or even half way through the season, it seemed like Redbull had no chance of winning the Constructors as Perez was lacking in the points. But he improved and got more used to the car, minimising the gap between him and Bottas. This year the Constructors appear to be less important to the teams compared to the Championship battle.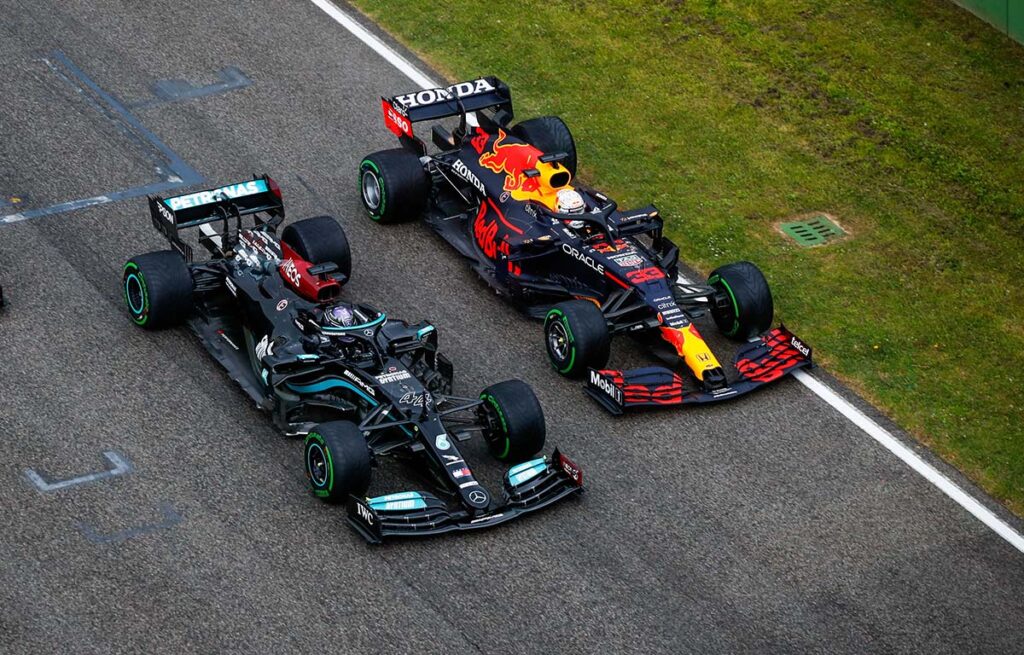 Verstappen -vs- Hamilton
The young Dutch driver, Max Verstappen has been in amazing form all year. He consistently finishes in the top 2 in every race if he hasn't had a DNF or car damage. Lewis hamilton, the 7 time world champion, who is fighting to beat Micheal Schumacher's record of WDC's has shown how much of an experienced driver he is this season. These 2 drivers have been the 2 best on the grid by far. They have finished P1/P2 12 times which is truly impressive and are currently tied in the Championship. Watching the Bahrain GP it was clear it was going to be a good season. Lewis won by 0.7 of a second, the controversy over the "illegal" overtake on lap 53, and Max giving up pole position. Although, it hasn't been that straightforward between the two; on several occassions they have crashed into each other. The two collided in Silverstone were Lewis received a 10 second penalty and Max DNF. In Monza the pair crashed again and both DNF. Both Hamilton and Verstappen are willing to do anything to will this year's Championship and will most surely be fighting right until the last lap of the Abu Dhabi GP.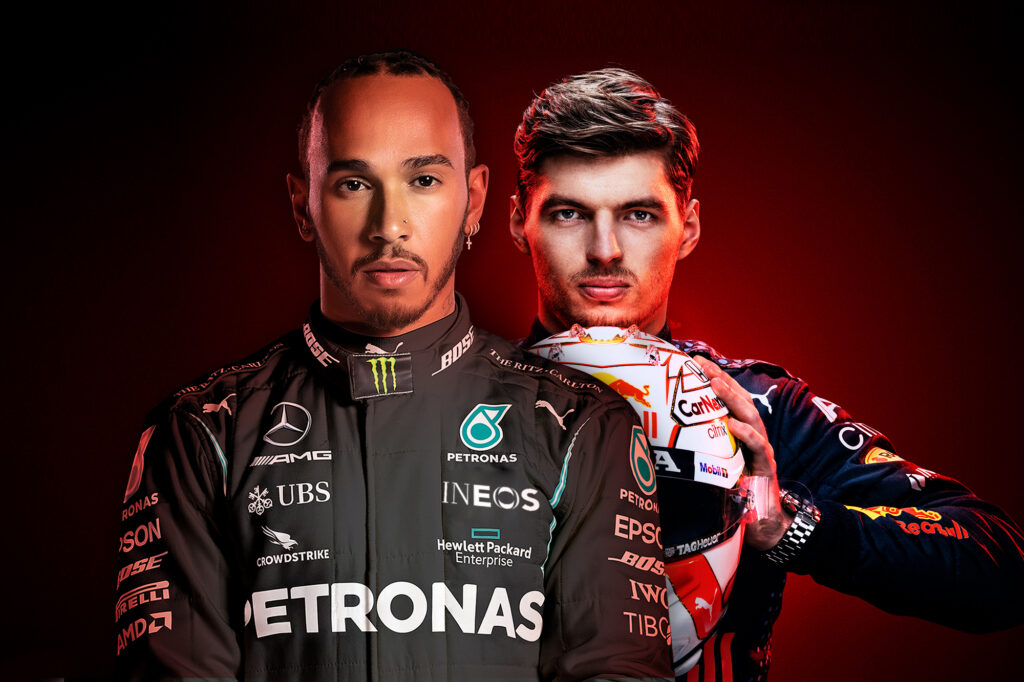 Bottas -vs- Perez (number 2 drivers)
Valteri Bottas and Sergio Perez are well known in the sport for being this year's 2nd drivers at Red Bull and Mercedes. They have both been in the sport for a near on decade and bring with them a whole lot of experience. Sergio Perez, the Mexican driver has had a very impressive last 2 years, with 2 wins and 4 podium appearances. He is famously known for impeccable tyre management, making him a great asset for RedBull. Valterri Bottas, the humble Finnish driver is a highly skilled driver who moved to Mercedes in 2017, picking up 10 race victories over his career. Unfortunately this isn't always repaid by his team. He's been on a less competitive strategies, told to let Lewis pass on multiple occasions and made to abort fastest lap to name a of the few challenges the Fin driver faces. Regardless he still manages to keep a smile on his face and regularly make the podium and win the odd race. He will be moving to Alfa Romeo next year where we can hopefully see him be able to show his true talent in a backmarker car. This year Bottas and Perez are 3rd and 4th in the Championship, respectively. With 28 pts between them Bottas has secured his position in the Championship.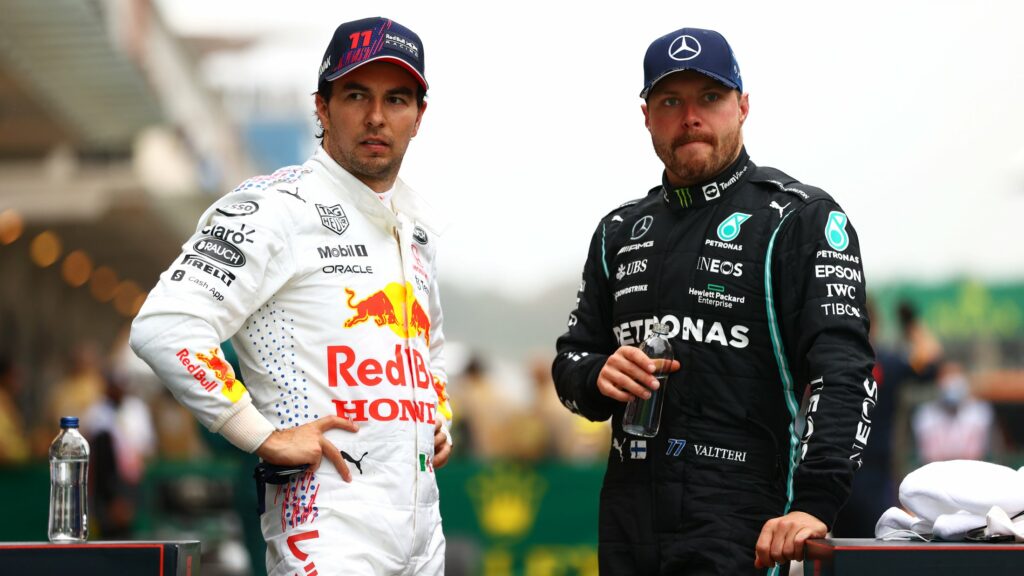 2022 Regulations
The main aim behind next years regulation change is to even out the pack and hopefully prevent the inequalities in teams performances as we have seen since 2014 with mercedes winning every single championship since then. It will be some of the closest racing since 2012. The regulations itself is to do with aerodynamic changes in an attempt to get rid of the 'dirty air'. This is hot turbulent air shot off the back of cars rear wings which make overtaking a lot harder. Cars currently experience 35-45% loss of downforce between 10-20 meters due to this dirty air; next year these figures should drop to 4-18% loss of downforce which will make for much better racing. Matt thinks teams like Mclaren and Ferrari will be front runners next year, giving Carlos Sainz and Daniel Ricciardo (the fan favourites) the opportunity to contend for podiums on a regular basis. Archie thinks the top teams next year will be Mercedes, Red Bull, and Alpine. Hass tshould be mid-field as they've been developing their car since 2019 and McLaren will be near the back as they spent all of their money on their 2021 car. All the other cars will be mixed up.
End of Season Predictions
Archie's Predictions: I think there's a 70% chance that Mercedes will win the Constructors, but this will be dependent on the second drivers and will most likely end in a single figures difference in points. Regarding the Championship it could go either way. Pre Turkey, Verstappen was the number one contender because the Mercedes car wasn't as strong. But with the new Mercedes upgrades it's more Verstappen's championship to lose as Hamilton is closing in on him. With Max and Lewis even on points, if either of them get a DNF then they're out of the running for the championship.

Matt's Predictions: This season is quite possibly the most exciting season ever in f1 and most definitely in the turbo hybrid era. With 1 races left its almost impossible to predict who may come out on top. In Abu Dhabi there have been serious changes to the circuit which include: the removal of the famous chicane just before the first DRS zone and the widening of corners in sector 3 allowing more pace and hopefully more overtakes. However, I think Verstappen will hold onto the title. Any true F1 fan should also agree as the sport needs a fresh breath of air as the Mercedes dominance has dragged on now.
If you want to start watching Formula 1 I recommend watching Drive to Survive on Netflix and start watching some of the races now.