An Overview of the 2021 Australian Grand Slam – Ellie Hewes
As some of you may have realised, for the past two weeks, some of the finest tennis players from across the globe have been competing in the 2021 Australian Grand Slam, one of the four which happen annually. In this article, I will be giving an overview of what happened in the singles events. This is not because I do not like the doubles events, but with my revision timetable, I could only keep up to date on the singles events.
So, let's start with the women's singles event…
Leading the draw were Australia's Ash Barty, former Wimbledon champion Simona Halep and three-time grand slam champion Naomi Osaka. Other prominent individuals, who had the potential to upset the draw, were Serena Williams, along with her sister Venus, as well as the up and coming 16-year-old, Coco Gauff.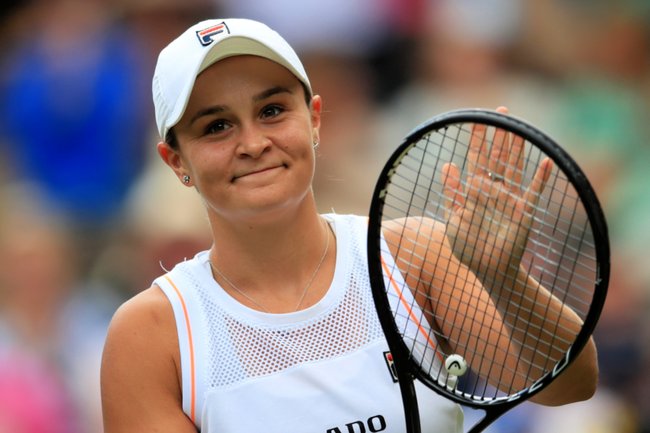 As usual with sport, there were many upsets along the way. In the third round, the defending champion Sofia Kenin had lost in straight sets to Estonia's Kaia Kanepi, who is ranked 65 in the world. Britain's Joanna Konta had pulled out in round one due to an injury, despite being one set up. Angelique Kerber, a former Wimbledon champion also lost in the first round. As the tournament edged into the second week, more upsets were to come too. World number one, Ash Barty lost in the quarter finals to Karolina Muchova and Serena Williams played phenomenally to defeat Simona Halep, world number two, in straight sets. However, even though both of these players defeated the top two women in the world, unfortunately, when up against Naomi Osaka and Jennifer Brady, they lost.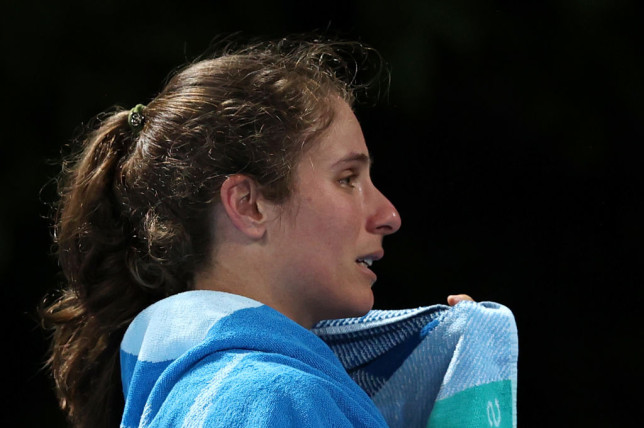 Being a fan of Williams particuarly, watching her press conference after her defeat to Osaka, one could see just how upset she was. She wanted to clinch her 24th title and after her performance with Halep, it seemed like she could go all the way. However, her very legacy was shown after her defeat to Osaka, when the Australian crowd (socially distanced) gave her a standing ovation. It was certainly a poignant moment and many commentators wondered whether that was her saying farewell forever. However, Williams and her older sister, Venus reassured us that the gesture did not mean that.
On Saturday 20th, the women's final took place, between Osaka and Brady. Although tight in the first set, Osaka managed to use her experience (despite being only 23) to defeat the first-time grand slam finalist, Jennifer Brady in straight sets. Brady's nerves seemed to get the better of her, but Osaka, in her tribute towards Brady explained that this was not the last time Brady would be in a grand slam final. Both players' speeches were admirable and reflected who they were off of the court. In claiming this victory, Osaka has now won four grand slam titles, all on the hard court and will move up to number two in the world.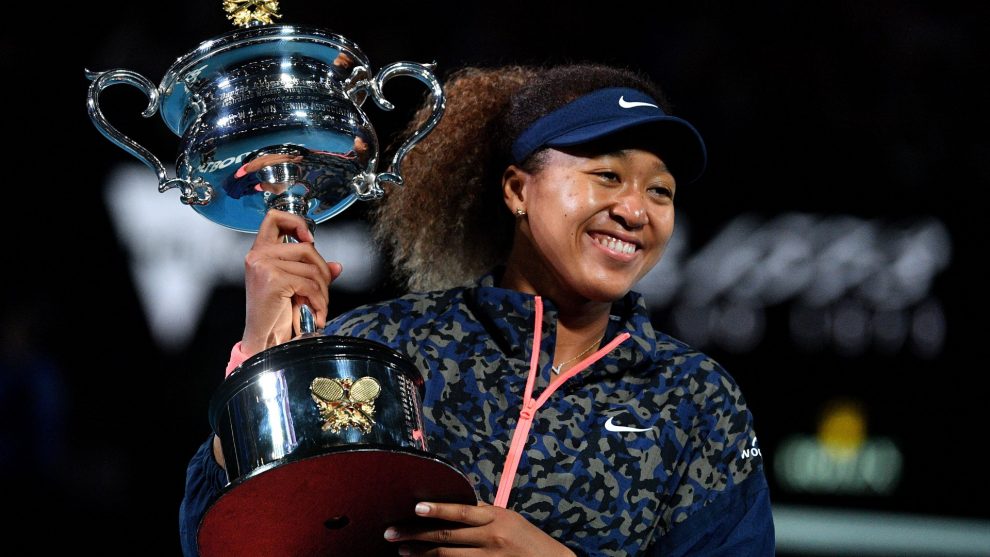 Now for the men's singles event…
Leading the draw were names which have dominated tennis for years: Novak Djokovic and Rafael Nadal. One would expect Roger Federer to also appear, however due to an injury, he decided to not participate. One of the earliest upsets was when David Goffin, world number 13, lost to world number 113, Alexei Popyrin. Stan Warwinka also lost a match in five to Marton Fucsovics, with a tie break in the fifth set. In the third round, Dominic Theim, the world number three also had a scare against the charismatic Nick Kyrgios, after being two sets down. However, he managed to pull it back to advance to the fourth round. A similar story occurred with Daniil Medvedev, the Russian who is ranked fourth in the world, when he played Filip Krajinovic. Though Theim managed to battle off Kygrios, he lost in straight sets in the fourth round to world number 21, Grigor Dimitrov.
However, by far the biggest upset, which I am sure many of you have heard of, was Nadal's defeat against Greece's Stefanos Tsitsipas, who defeated Nadal in five closely fought sets, which lasted for over four hours. Despite being two sets up, Nadal's defeat ended the prospect of him gaining his 21st grand slam title, which would have pushed him ahead of Federer in their duel to collect the most grand slam singles titles.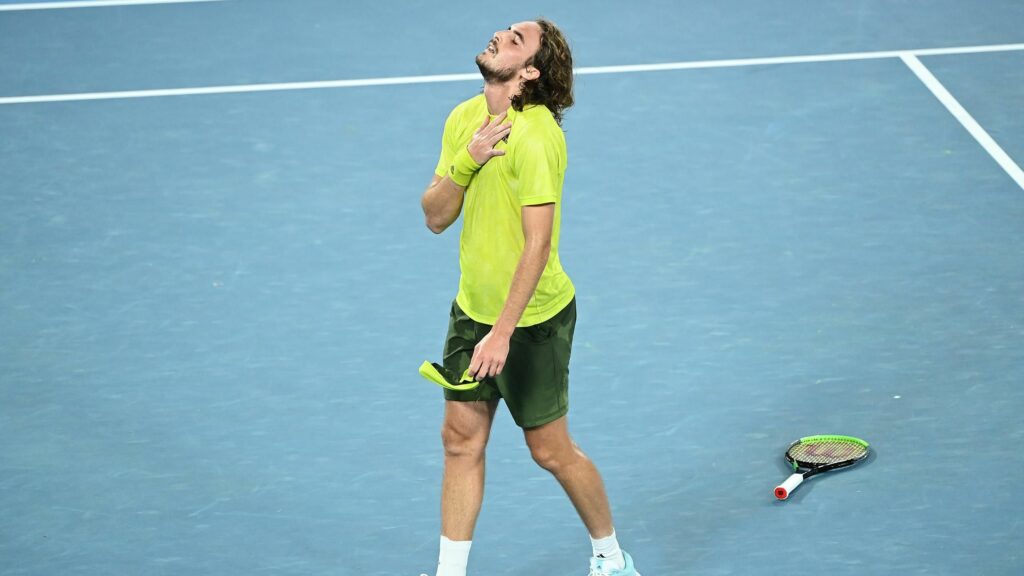 The semi finals saw Medvedev defeat Tsitsipas in straight sets, leaving him to face Djokovic in the final. Though the first set was close, Djokovic managed to successfully defeat Medvedev in straight sets, claiming his 18th grand slam title. This was despite his worry that the two-week period of quarantine which all players had to take before playing, would result in injury and leave him defeated on the court.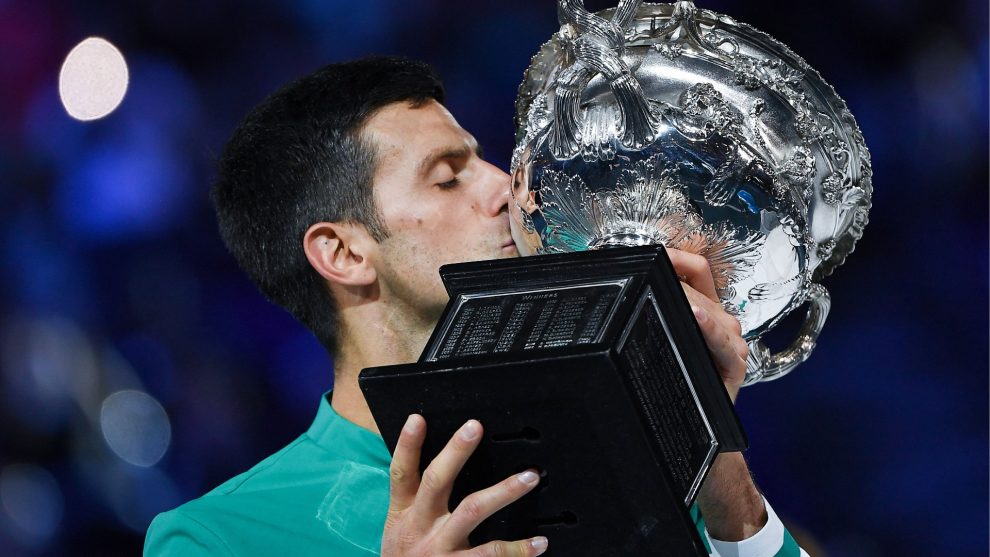 The next grand slam for the players will take place from around late May to early June, which will be the Roland Garros in France. Players will compete on the clay courts and hopefully more people will be able to witness the events.